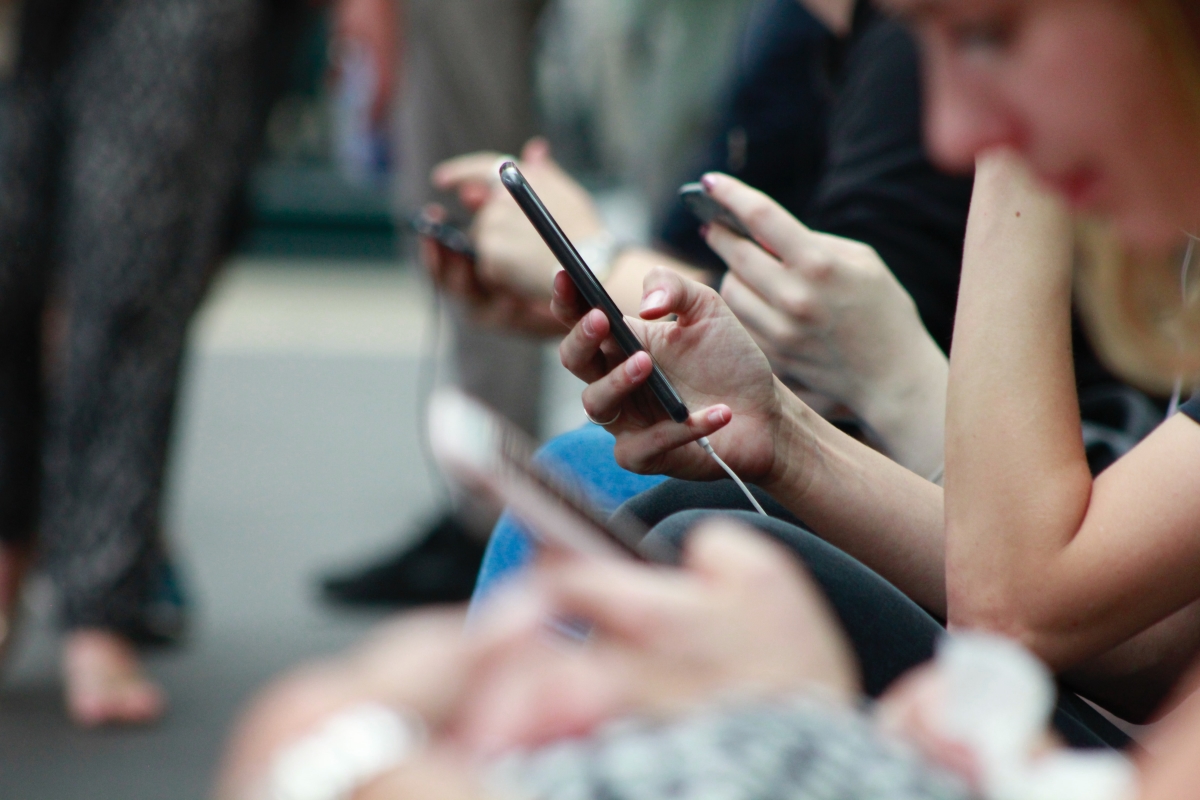 With thousands of smartphones on the market, there's more choice than ever when it comes to choosing an upgrade to your current handset.
To simplify things, we've scoured thousands of smartphone reviews and created this list of the top ten phones of the last year based on critical reception and consensus.
At HandsetExpert we aggregate reviews and review scores from across the web to arrive at a single, impartial rating out of 100 for each phone. The list below are the ten highest scoring phones of the last year, with a short entry detailing each handset's pros and cons.
If you're looking for an upgrade to your smartphone, scroll down for an analysis of each device or use our price comparison engine.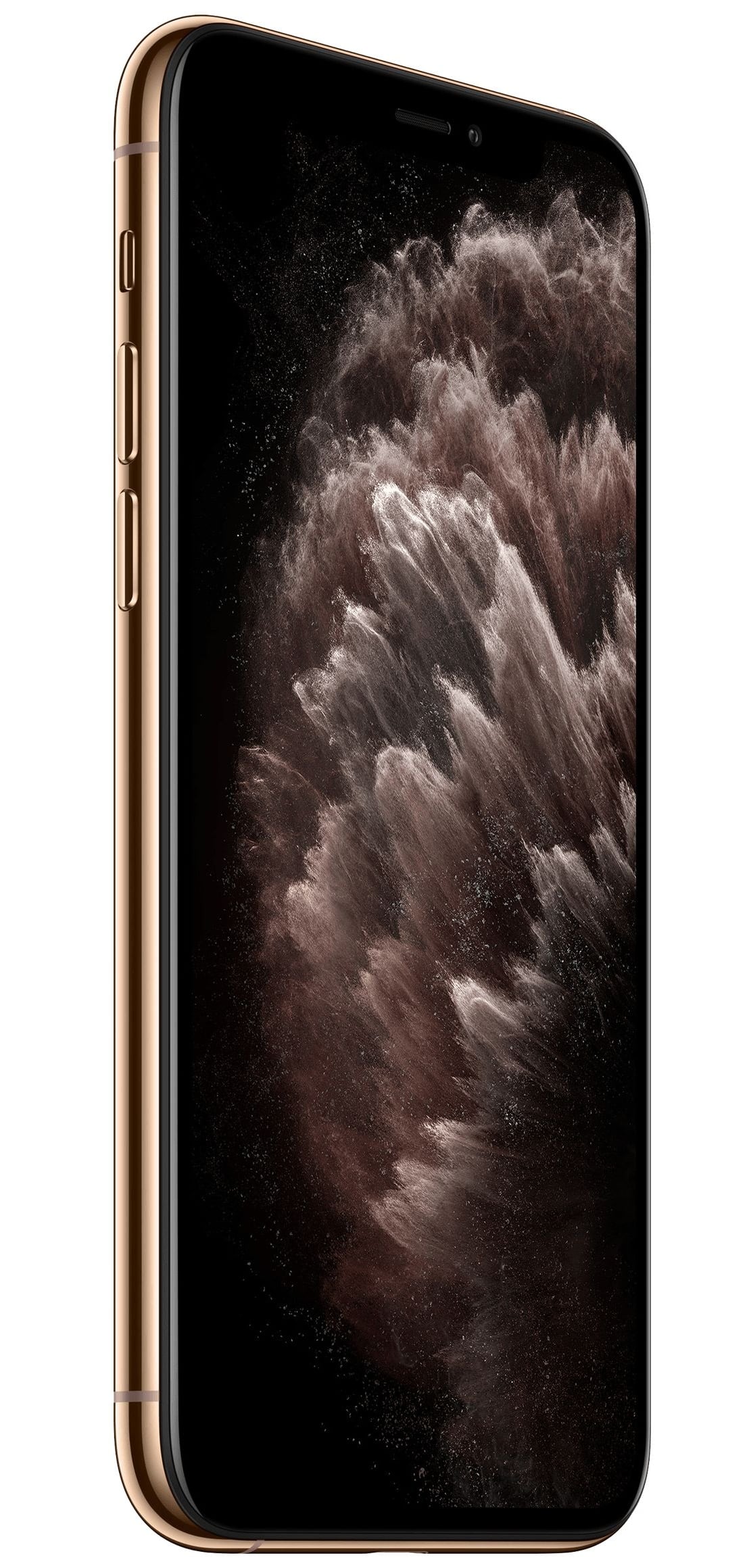 Apple iPhone 11 Pro
The Apple iPhone 11 Pro sits comfortably at number one on our list of the top 10 phones of 2020 with an aggregated score of 90.
The iPhone 11 Pro is the higher-spec version of the iPhone 11 - and it comes with a higher price tag to match. Its headline features include a new triple camera and a processor that, according to Techradar, offers 'a performance you won't find on Android phones'.
The iPhone 11 Pro is powered by an A13 Bionic chip, paired with 4GB of RAM and either 64GB, 128GB or 256GB of storage. The phone has drawn praise for its performance, The Guardian noting the phone can 'handle everything you need now, and will likely be a top performer for years to come'.
Reviewers were impressed by the iPhone 11 Pro's new camera setup, which adds an ultra-wide lens to the standard wide angle and telephoto lenses. Due to this, as well as the phone's improved night and portrait modes, they generally agreed that this is one of the best cameras available on any smartphone.
While the 11 Pro is similar in terms of design to its predecessor, the iPhone XS, it's changed in other ways with an improved battery life, a brighter OLED display that gives sharper, more vibrant colours and that all-new powerful processor.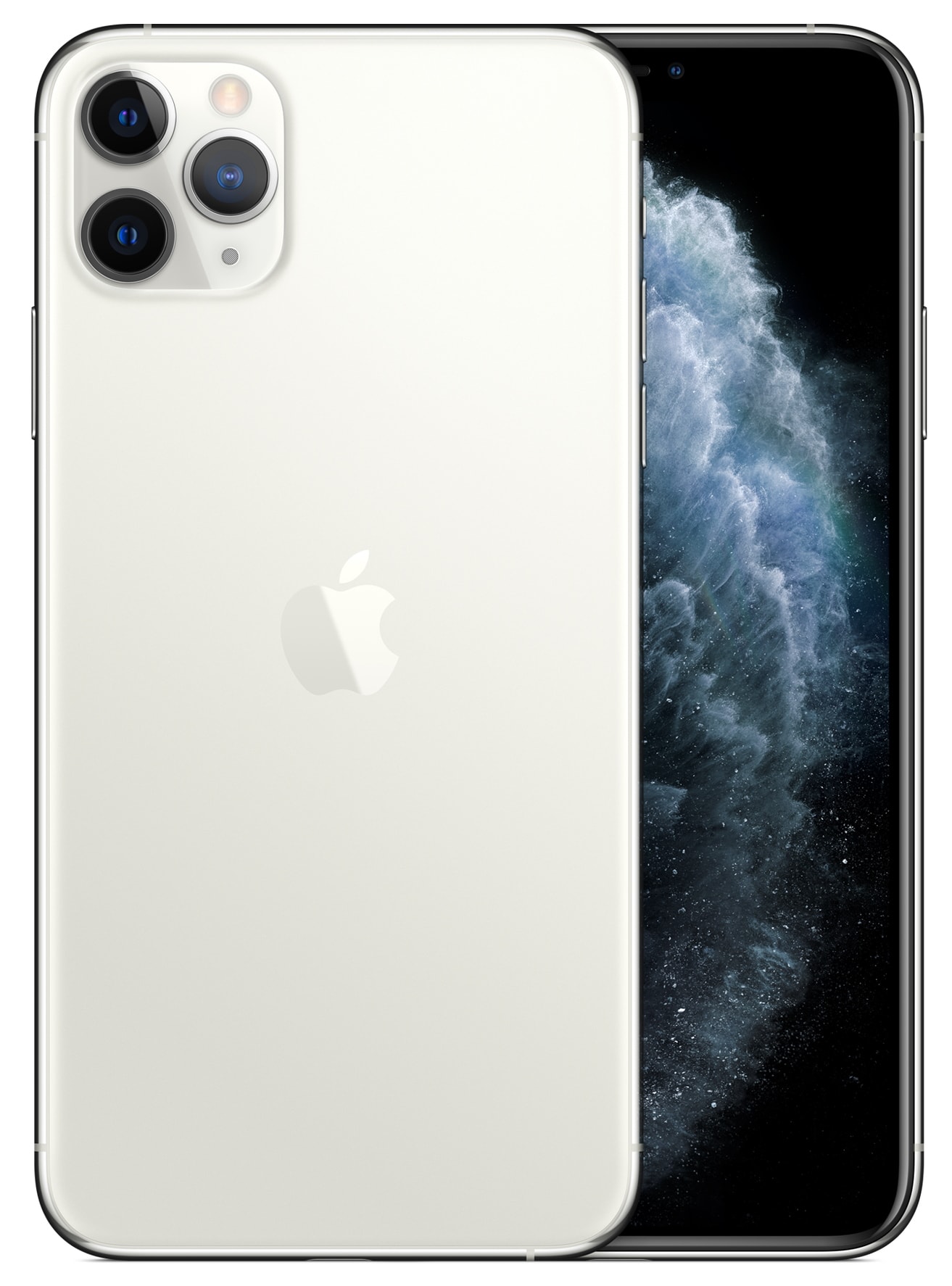 Apple iPhone 11 Pro Max
The iPhone 11 Pro Max has also impressed critics with an aggregated score of 88.
The 11 Pro Max is advertised by Apple as their largest and most powerful phone yet. It's the same as the 11 Pro in most ways, with the same excellent triple camera, powerful processor and upgraded screen technology.
The most obvious difference is its bigger screen, which is 6.5 inches compared to the 11 Pro's 5.8 inches. This means, of course, that it has larger overall dimensions. Its size divided opinion among reviewers: some thought it was perfectly manageable, while others found it cumbersome to use with one hand.
The larger size leaves room for a larger battery, giving the 11 Pro Max more longevity than the 11 Pro - The Guardian claiming that the phone could last almost 48 hours between charges compared to 32 hours on the 11 Pro.
The Apple iPhone 11 Pro Max will also set you back by an extra £100 or so compared to its smaller sibling, making it Apple's most expensive phone - but if you value battery life and a large display, this iPhone is likely to appeal.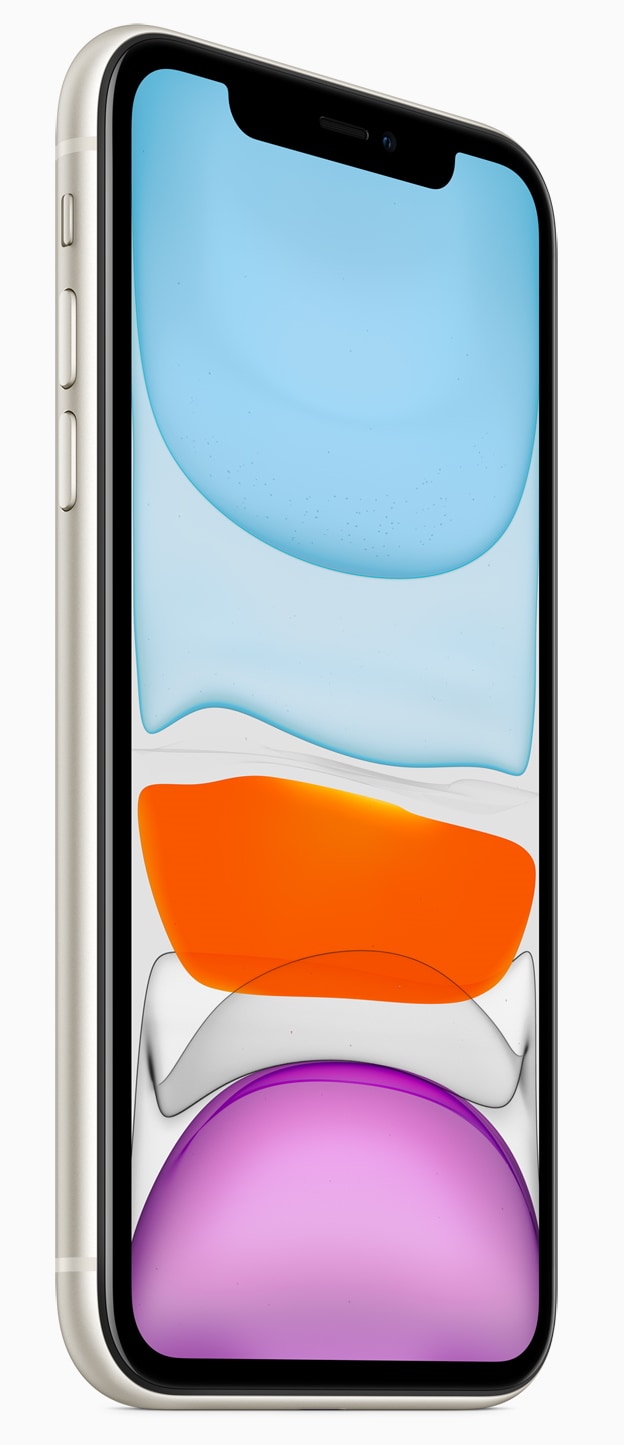 Apple iPhone 11
The Apple iPhone 11 is the lower-cost model in Apple's thirteenth generation range. Despite its less premium specs it generally impressed reviewers, with an aggregated score of 88.
The iPhone 11 has the same powerful processor as its higher-end siblings, the iPhone 11 Pro and Pro Max. This is paired with 4GB of RAM, and either 64GB, 128GB or 256GB of storage. The consensus among reviewers was that this offered strong performance, with The Guardian saying it would 'handle everything you are likely to do, and then some'.
While the iPhone 11 lacks the new triple camera found on the Pro models, Apple has added a 12MP ultra-wide sensor, which is useful for landscape photography and taking photos in tight spaces. Reviewers were impressed by the camera overall, with TechRadar calling it the phone's standout feature.
The iPhone 11 has a 6.1-inch display, which some critics thought was its weakest aspect. Unlike the displays on the Pro models the screen is LCD rather than OLED, which means the colours are less vibrant, less rich and have poorer contrast.
Most reviewers agreed that the iPhone 11 matched its more expensive siblings in a number of key areas - but, at around £300 less than the iPhone 11 Pro, at a more affordable price.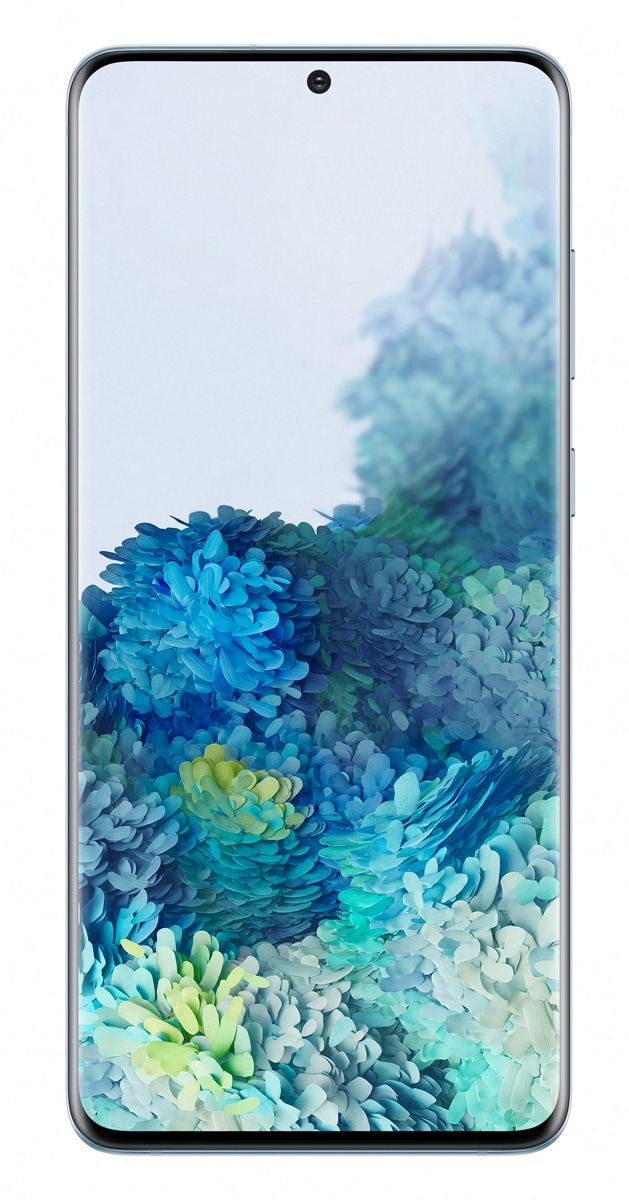 Samsung Galaxy S20 Plus
The Galaxy S20 Plus is the middle model in Samsung's 2020 flagship range, sitting between the more affordable S20 and the top-end S20 Ultra. With an aggregated score of 87, it's one of the top contenders on the 2020 smartphone battlefield.
The S20 Plus is similar to the S20, but with a few tweaks. It has a larger screen, with a generous 6.7 inches compared to the S20's 6.1 inches. The Super AMOLED display gives a perfect black level and excellent contrast, and it has a high 120Hz refresh rate that Expert Reviews said 'really does make a difference' to how the phone feels to use.
The S20 Plus has Samsung's Exynos 990 chipset, a powerful processor that provides 'top-notch' performance according to TrustedReviews. This is combined with 12GB of RAM and either 128GB or 512GB of storage. Reviewers generally agreed that battery life was good, with Android Authority calling it a 'battery champ'.
The S20 Plus' camera setup has a 12MP main sensor, a 12MP ultra-wide and a 64MP telephoto lens. Despite lacking the S20 Ultra's headline 100x 'Space Zoom', Android Authority thought this was 'the most capable camera setup Samsung has ever made'.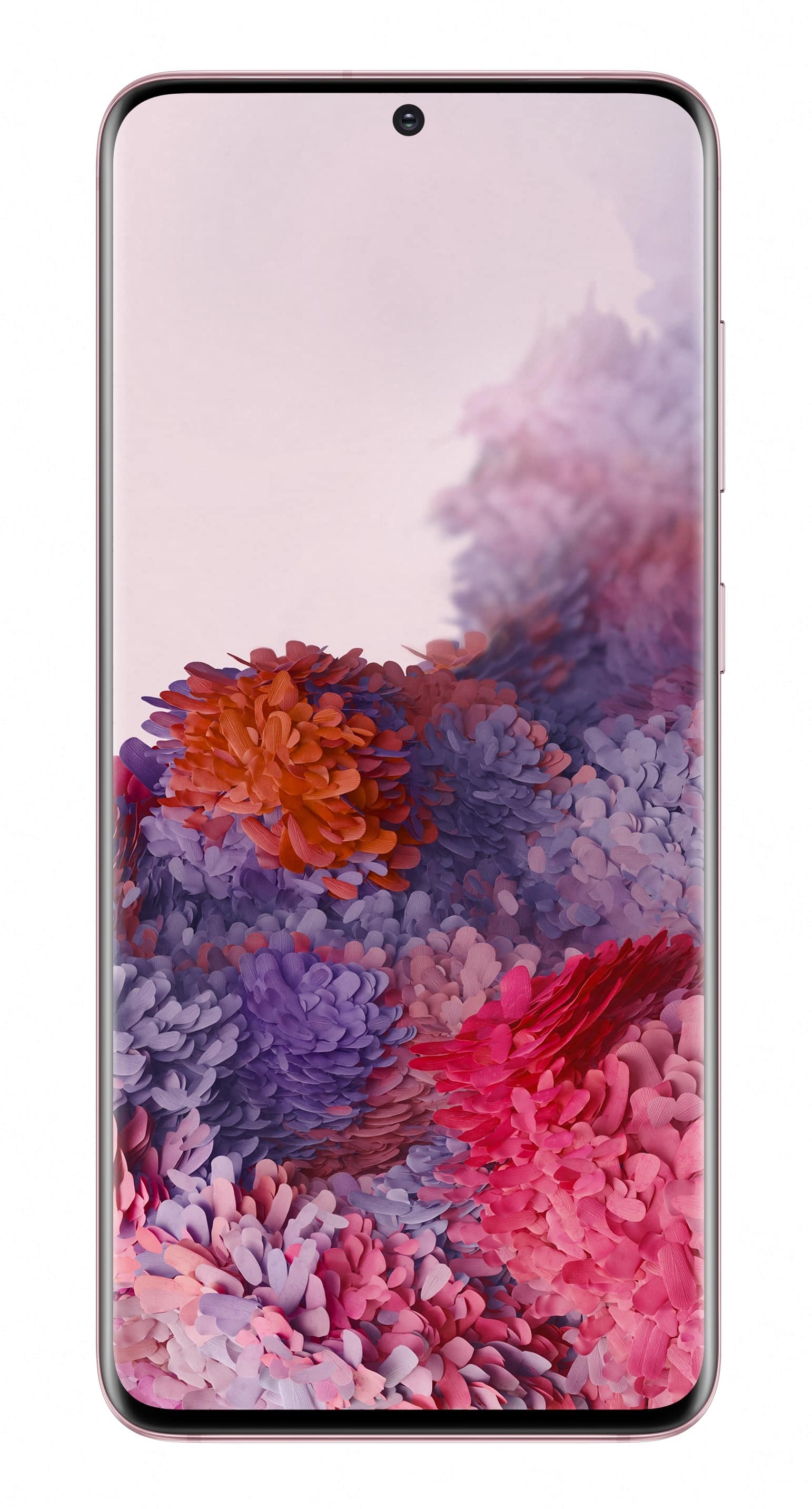 Samsung Galaxy S20
The Galaxy S20 is the smallest phone in Samsung's S20 family, next to the S20 Plus and the top-of-the-range S20 Ultra - but it still packs a punch with an aggregated score of 87.
The S20 has seen a big upgrade over Samsung's 2019 flagship, the S10. Typically for a Samsung phone, the screen is one of the S20's standout features, with Digital Trends calling it 'among the most amazingly beautiful and sharp smartphone screens'.The 6.2-inch display features the same high 120Hz refresh rate as the S20 Plus and Ultra models, which makes animations and scrolling much more fluid.
The camera is another highlight, with the specs significantly upgraded on the rear setup. It has a better telephoto lens, allowing you to stretch to a 30x digital zoom, and increased pixel sizes for improved night time photography.
The S20 features the same powerful Exynos 990 chipset as the Plus and Ultra models, along with either 8GB or 12GB of RAM. This gives slick performance: the reviewer from Wired said they had 'never once seen a slowdown or sputter'. It also has good battery life, with a 4,000mAh battery that TechRadar found would 'easily see you through a full day of typical use'.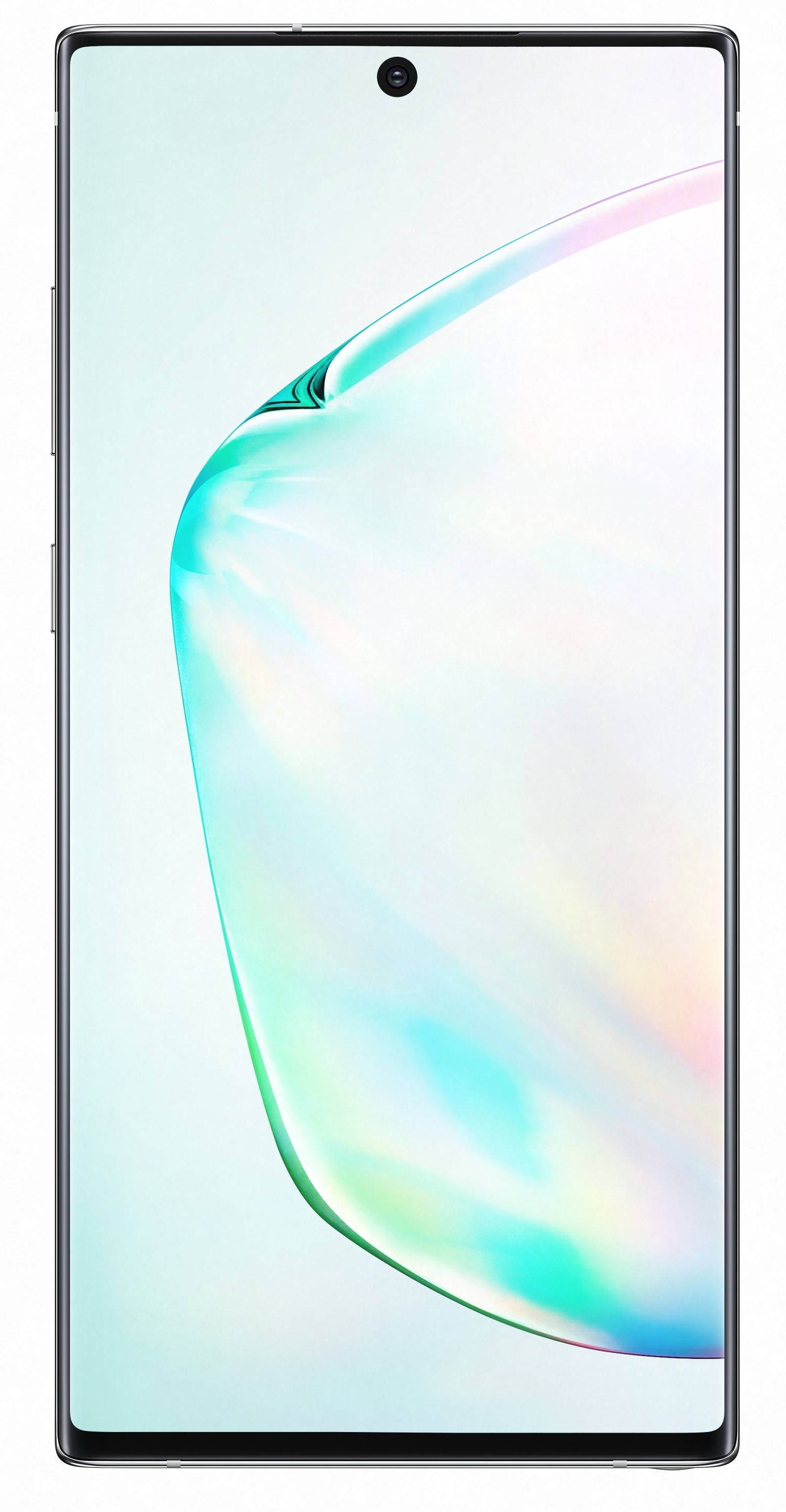 Samsung Galaxy Note 10 Plus
The Samsung Galaxy Note 10 Plus is another phone that has recently impressed, with an aggregated score of 86.
The Galaxy Note 10 Plus is the larger, higher-spec version of the Galaxy Note 10. It's a big, feature-packed phone that CNET called 'the total package and the best phone Samsung's made in years'. It has a massive 6.8-inch screen that takes up the entire front of the phone, and like other Samsung phones its Super AMOLED display is bright, punchy and sharp. It comes with a stylus to make it easier to take notes, sign forms and annotate screenshots.
The Note 10 Plus has four cameras on the rear: a 12.3MP main sensor along with telephoto, ultra-wide and depth-sensing lenses. Reviewers agreed that this setup gave excellent shots, and the upgraded camera software made it easy and fun to use. It has a dedicated Night Mode for better low-light photography, and TechRadar said it had 'the best selfie camera we've ever tested'.
The Note 10 Plus is powered by an Exynos 9825 processor paired with 12GB of RAM. This offers extremely fast performance that ITPro thought went 'above and beyond', even by the Note range's usual excellent standard.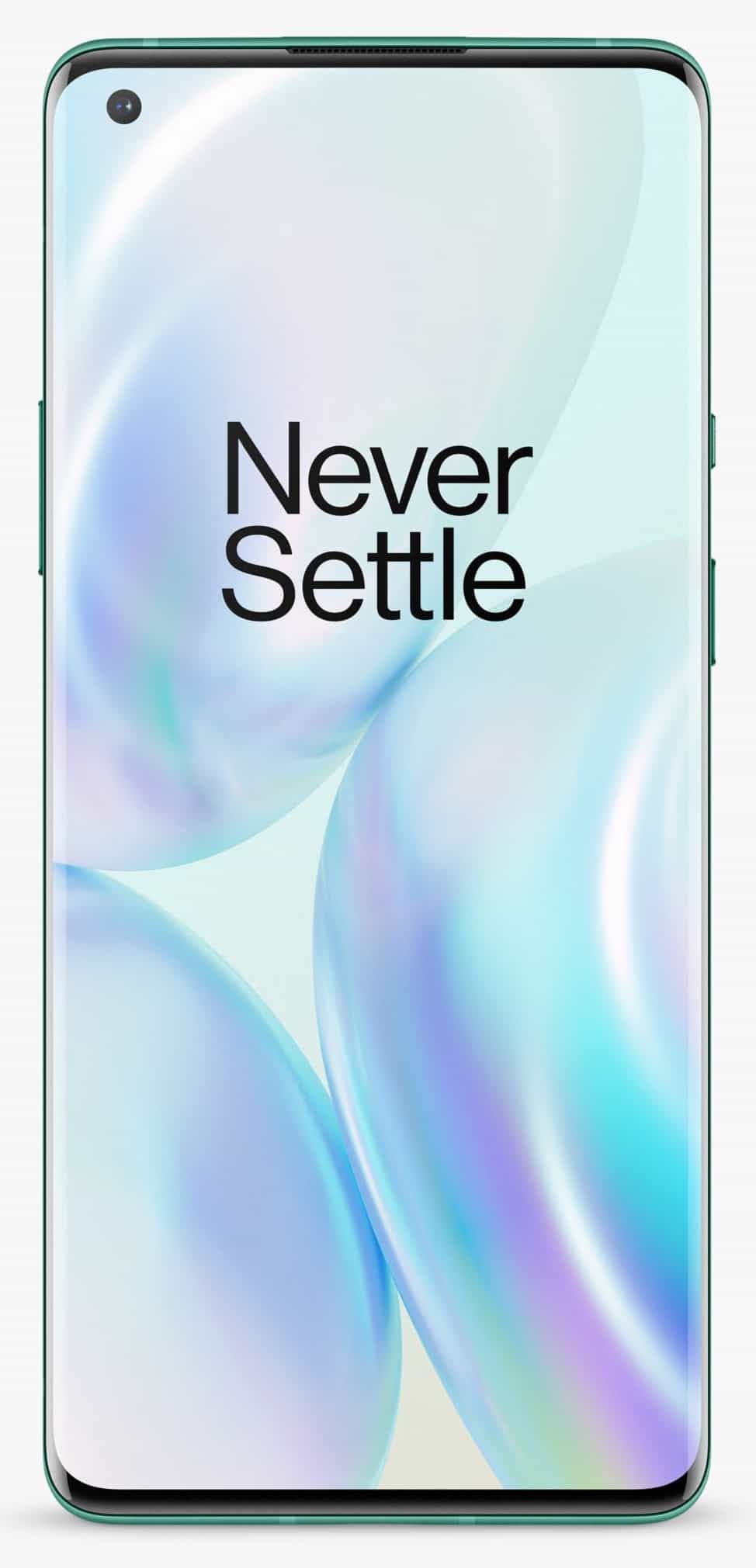 OnePlus 8 Pro
OnePlus has upped its game with the 8 Pro. With an aggregated score of 85, the reviews for the 8 Pro have rivalled top flagships from the likes of Samsung and Apple.
Where previous OnePlus models cut a few corners in the name of affordability, the 8 Pro goes all out with top-tier features and specs - which has been reflected in its higher price.
Its 6.78-inch screen is one of the 8 Pro's highlights, offering excellent brightness, vibrant colours and sharp detail. Its headline feature is its high 120Hz refresh rate, which makes animations and scrolling much more fluid. The Guardian said it would be 'difficult to go back' to a lower refresh rate after using it.
It's a strong performer, with a Snapdragon 865 chipset paired with either 8GB or 12GB of RAM - Trusted Reviews called it 'seriously fast'. Unlike previous OnePlus models it has wireless charging, which should get you from zero to 50% in around half an hour.
It has a quad camera setup on the rear, with a 48MP main sensor along with a 48MP ultra-wide, an 8MP telephoto and a 5MP colour filter camera. Reviewers were generally impressed by the main camera, with The Guardian saying it produced 'some excellent, highly detailed and well exposed shots'.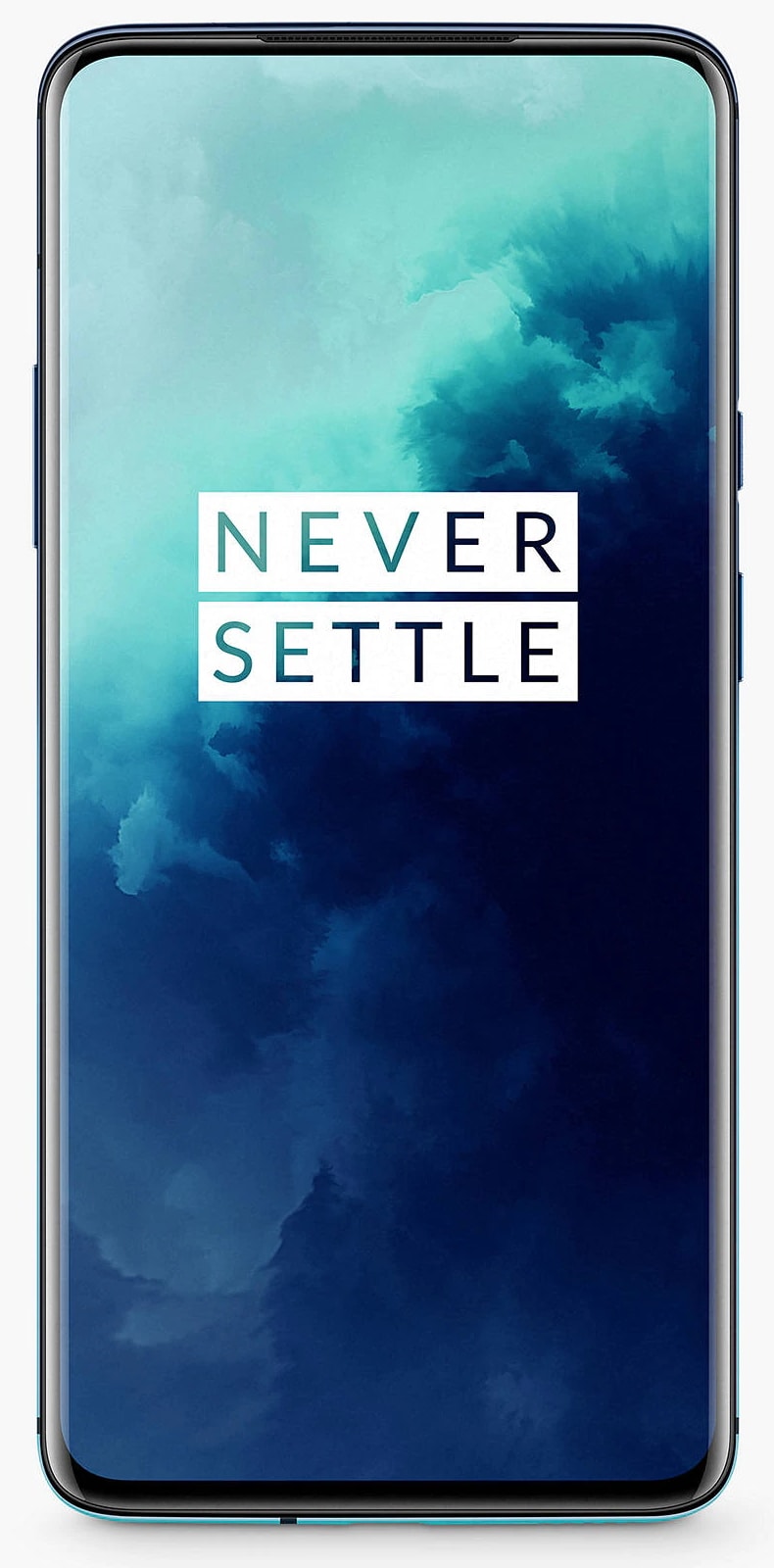 OnePlus 7T Pro
The OnePlus 7T Pro saw a minor upgrade over its predecessor, the OnePlus 7 Pro. While some critics were unsure why such a miniscule upgrade was necessary, at the time of release it was OnePlus' best phone (although it has since been usurped by the 8 and 8 Pro) with an aggregated score of 85.
One of its most praised features is its display, which is the same as the 7 Pro's. It's 6.67 inches with a 90Hz refresh rate, which gives smoother animation and a sense of extra speed. With no bezels or camera notch, it's great for watching videos and gaming - India Today called it 'the best smartphone display so far'.
The 7T Pro is powered by a Snapdragon 855 Plus chipset coupled with 8GB of RAM. Reviewers considered it a strong performer, with TechRadar calling it a 'powerhouse'. It has good battery life and fast charging - the reviewer from Stuff found that the battery easily lasted a full day and night with over 20-30% power remaining.
Both front and rear cameras are the same as those found on the 7 Pro, although it has a new Macro mode that Gadgets Now thought 'works flawlessly'. Reviewers found the camera to be generally very good, although not quite up to the standard of the top smartphones.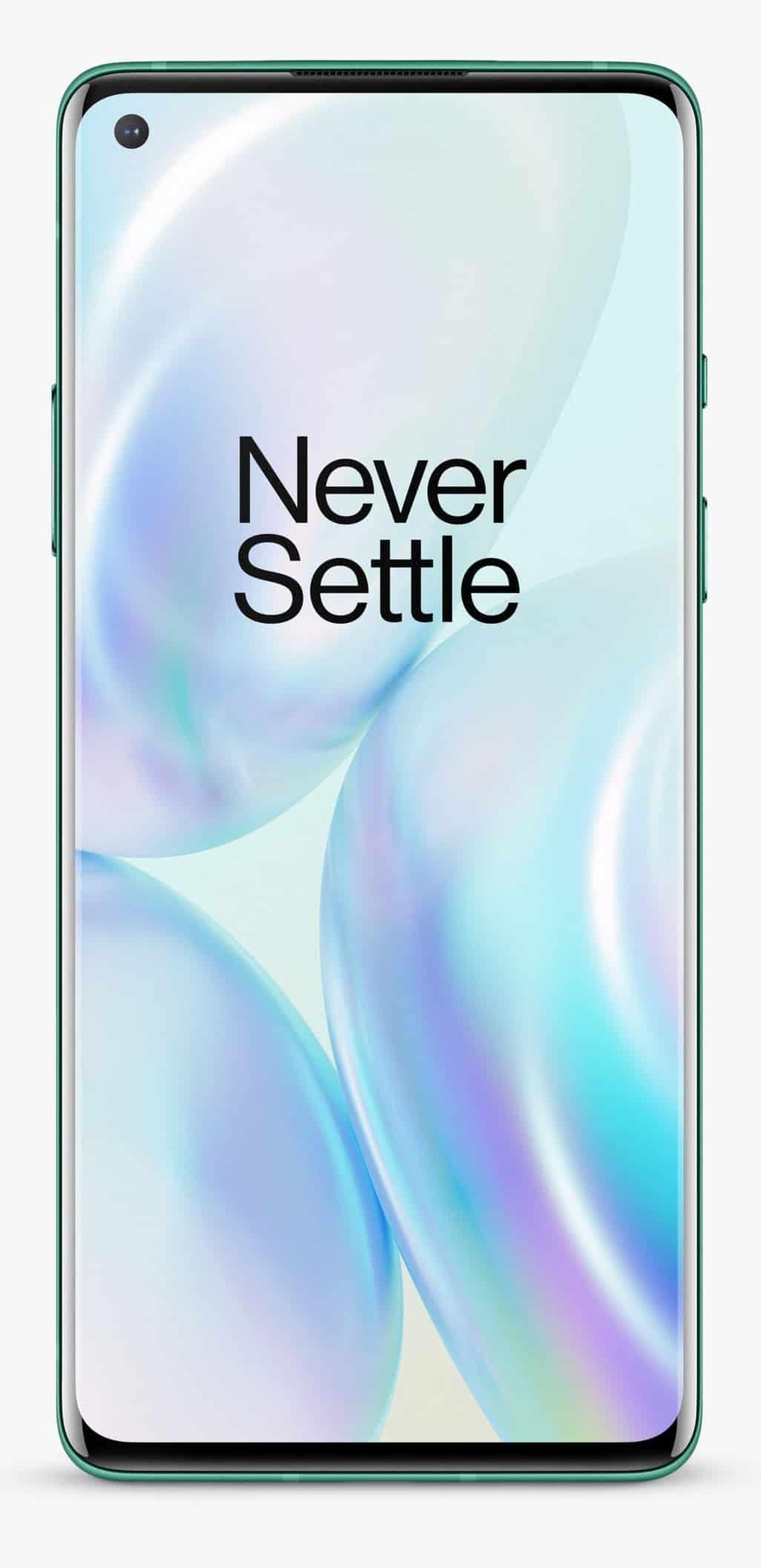 OnePlus 8
The OnePlus 8 is the smaller counterpart to the OnePlus 8 Pro, with a lower price tag that makes it the most affordable 5G phone available in many markets. With an aggregated score of 84, it's a solid contender in our rankings.
Previous OnePlus models sported flagship specs but skimped on fancy design features to keep prices low. With the OnePlus 8, the company has made a phone that looks flagship too.
With its curved-edge 'waterfall' display, punch-hole selfie camera and vertical camera strip on the back, the OnePlus 8 looks much more premium than its predecessors.
It has most of the same specs and features as the 8 Pro, although it lacks the 120Hz refresh rate, IP68-rated protection, wireless charging and telephoto lens of its flashier sibling. It has the same Snapdragon 865 chipset, teamed with either 8GB or 12GB of RAM, which makes it 'as fast as you need it to be' according to TechRadar.
It has three rear cameras - a 48MP main, a 16MP ultra-wide and a 2MP macro. Expert Reviews called it 'really rather good for the price', although it's not quite as feature-rich as the 8 Pro's camera.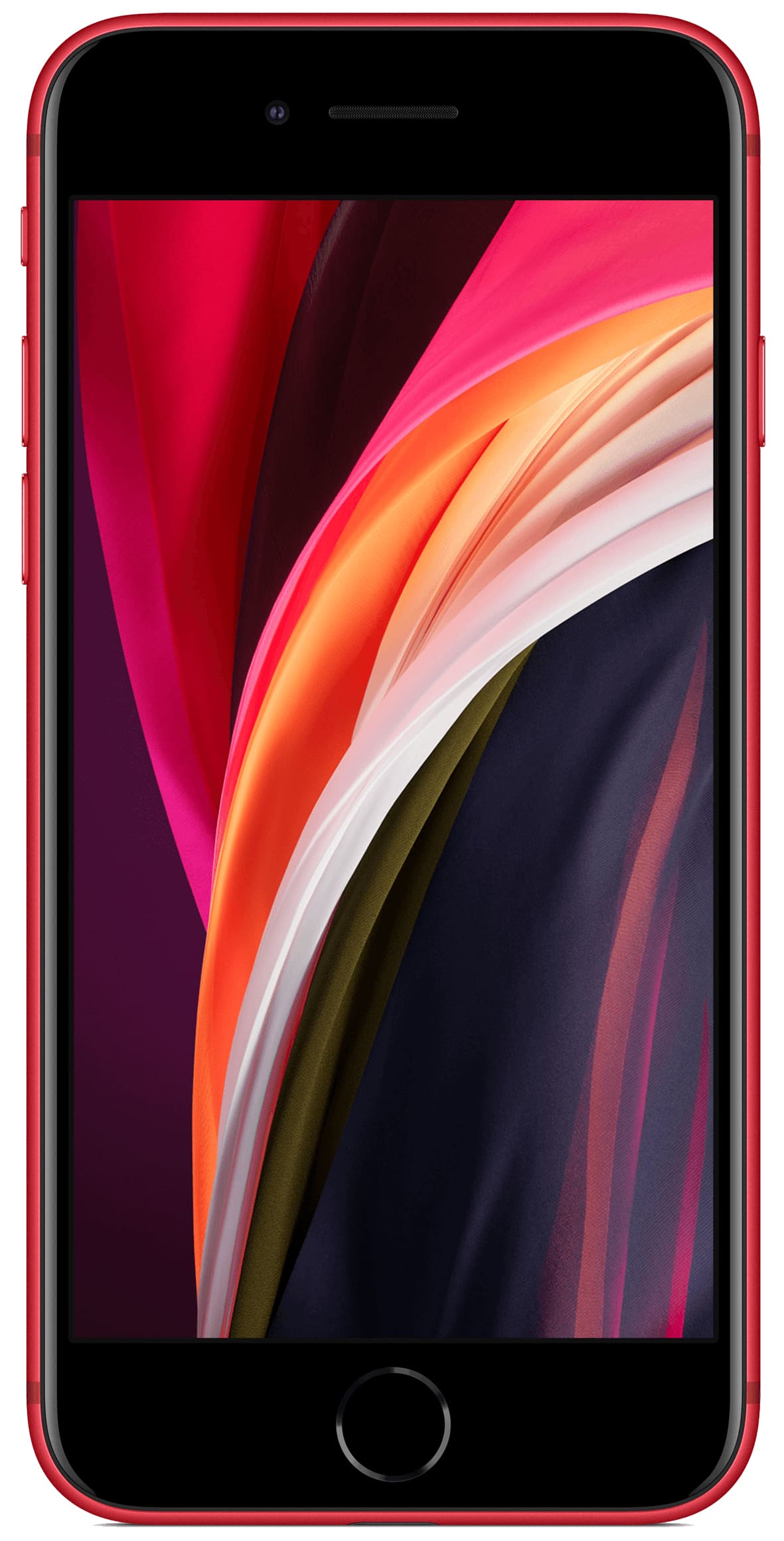 Apple iPhone SE
The iPhone SE is Apple's budget offering for 2020. It's a lot cheaper than the higher-end iPhone 11 range, and with an aggregated score of 84 it managed to seriously impress critics.
iPhone fans will recognise its design from 2017's iPhone 8. With its 4.7-inch screen and chunky bezels, it may look a little outdated - but it's significantly more lightweight than all the phones in the iPhone 11 range.
Its display is LCD rather than OLED, so while not top-quality, reviewers generally thought it was fine. TechRadar said its lower resolution was 'not something that's really obvious in most use-cases'.
The iPhone SE has the same A13 Bionic chipset as the iPhone 11 and performs similarly - that is, very fast. The Guardian said 'it will beat practically everything else in raw processing power'. However, that speed seems to come at the cost of battery life: PhoneArena found that it ranged from 'kind of okay to just bad', with watching video and gaming draining it particularly quickly.
The camera is, again, not the best available - but very good for the price. It has a single 12MP rear camera, but what it lacks in new hardware it makes up for in advanced image processing. TechRadar thought this compromise had 'paid off handsomely' and that it could 'often stand up to the iPhone 11 Pro Max in terms of general snapping'.
We hope that this guide to the top phones of the last year has been useful - our ratings can fluctuate in response to new reviews so be sure to check in from time to time to see if a new phone has made the list!
If you're interested in any of the phones above, or are just looking for a phone contract that suits you, use our price comparison engine and find Pay Monthly, SIM Only, SIM Free and PAYG deals today.