If you're looking at one of our great mobile deals then you might be thinking about changing your network and transferring your phone number. But this might seem like a daunting and complex prospect. Well, don't worry - it's a really straightforward process! There are three simple steps that you need to take: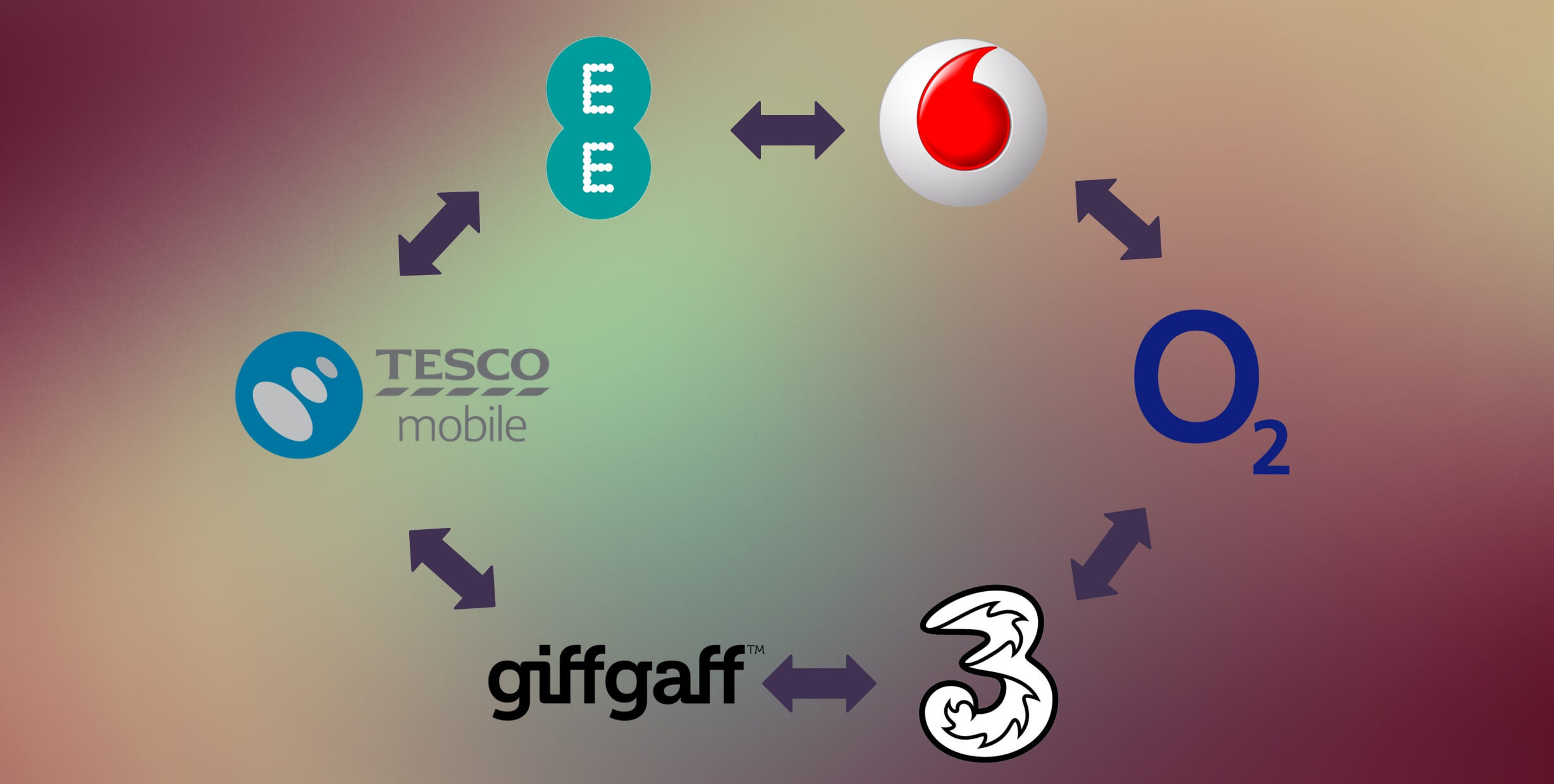 What you need to know beforehand
You can transfer your UK mobile phone number from one network to another, assuming you have fulfilled any contractual agreements you may have with your previous network and service provider.
If you are still locked into a contract it may be possible for you to leave it early, but you may be charged an exit fee to leave your contract early. This amount will typically be your remaining line rental, so if you have 10 months left on your contract at £25/month, you will likely need to pay around £250 to exit your contract ahead of time. Different networks operate different policies, so get in touch with your service provider if you are unsure where you stand; the details related to this are held in the table of customer service numbers below. Under new rules from Ofcom, customers can leave their mobile contract penalty-free if a provider increases prices mid-term and if it does not warn you about the rise when you buy the contract; however this only applies to contracts taken out from 23 January 2014.
On your day of the transfer, you will lose your service for a short period of time while the new provider comes online. During this period, it is wise to turn your handset off completely, before restoring the power later in the day once your service has been resumed. Leaving a phone with a new SIM on all day while awaiting a transfer of service can be futile, as this may not show up until your phone has been turned off and back on again.
Finally, although most networks will provide you with your PAC for free, some may charge you a small administration fee for it.
Order your new phone and tariff
If you know what handset and tariff you want to get, then great! If not, we go through hundreds of thousands of deals and filter out the very best ones for you to choose from every day. All you have to do is decide what's best for you. During the purchasing process, some networks and retailers may ask for a PAC, but don't worry if this doesn't happen or if you don't have a PAC code already - you can always call your current network later to get one.
Contact your old network asking for a PAC
You'll also need to get in touch with your current provider to let them know that you want to transfer your number. Call their customer services number from the table below ask the rep for a PAC (Port Authorisation Code). Your PAC will be valid for 30 calendar days, so make sure that you use it before it expires.
Contact your new network to let them know your PAC
From the contact table below, call your new network to give them the information they need to port your number across.
Customer Service Numbers
150 using your EE SIM card or 07953 966 250

Pay Monthly: 202 using your O2 SIM card or 0844 809 0202

Pay As You Go: 4445 using your O2 SIM card or 0844 809 0202

Pay Monthly: 150 using your Orange SIM card or 07973 100150

Pay As You Go: 450 using your Orange SIM card or 07973 100150

Pay Monthly: 191 using your Vodfaone SIM card or 08700 700191

Pay As You Go: 191 using your Vodfaone SIM card or 08700 776655

150 using your T-Mobile SIM card or 0845 412 5000

789 using your Virgin SIM card or 0845 6000 789

4455 using your Tesco Mobile SIM card or 0845 301 4455

322 using your Lycamobile SIM card or 020 7132 0322

0870 087 8751 from landline or mobile

Online contact form, no phone number available