The smartphones of today are far more advanced than the 'dumb' phones you may remember from ten - or even five - years ago. It's more accurate to think of today's devices as handheld computers now that they're capable of so much more than just calling and texting.
If you think of your handset as the hardware, the operating system (or OS) is the software that delivers the phone's functionality and features, such as apps.
Apps are programmes created specifically for handheld devices, particularly smartphones. As each smartphone runs one specific OS, developers write code for apps with an OS in mind.
The OS market is dominated by two big players: Google's Android and Apple's iOS. Between them, they account for 99.6% of global market share. In the UK, the most popular OS is iOS with a 53.27% market share, followed by Android at 44.43% (as of March 2018). Below, we've outlined the pros and cons of each, as well as Microsoft's Windows 10 Mobile, which is still just about hanging on in there with a 0.8% UK market share.
Android
What is it?
Android is Google's own operating system designed specifically for smartphones and other handheld devices. As of the first quarter of 2017, 85% of all devices shipped globally used Android. In May 2017, Google announced that over 2 billion devices were running Android.  
As well as on Google's own smartphones, you'll find this OS on handsets manufactured by Samsung, Huawei, HTC, Lenovo, Sony, LG and lots more.
What's the current version?
Google names its Android releases after confectionery. The current version of Android is called Oreo and it was released in August 2017.
However, not every Android smartphone will be compatible with the most up-to-date version. Previous versions Nougat (2016), Marshmallow (2015) and Lollipop (2014) are still common on older devices.
Lots of Android devices run the smartphone manufacturer's own version of the OS. These altered versions are called Android 'skins'. Phones running Android skins are likely to receive OS updates later than handsets running the pure version.  
For example, Google's latest flagship smartphone, the Pixel 2, currently ships with an up-to-date, unadulterated version of Android Oreo, whereas some Samsung handsets released just last year are yet to receive the Oreo update.
What's good about it?
Versatility: Android's success can be traced in part to its versatility. It's a very flexible OS that can be adapted to all sorts of models of smartphone. Because smartphone manufacturers can put their own skin on Android, it encourages them to adopt the OS and adapt it to models in different price ranges. This means that Android users have their pick of a huge range of phones at all price points, from high-end flagships to the most basic budget devices.
Customisation: Android is almost infinitely customisable, so users can make their phones look exactly how they want them to. It's possible to tweak pretty much every part of the interface, changing the look and feel of the phone using themes or photos, or by adding or removing apps and widgets on the home screen.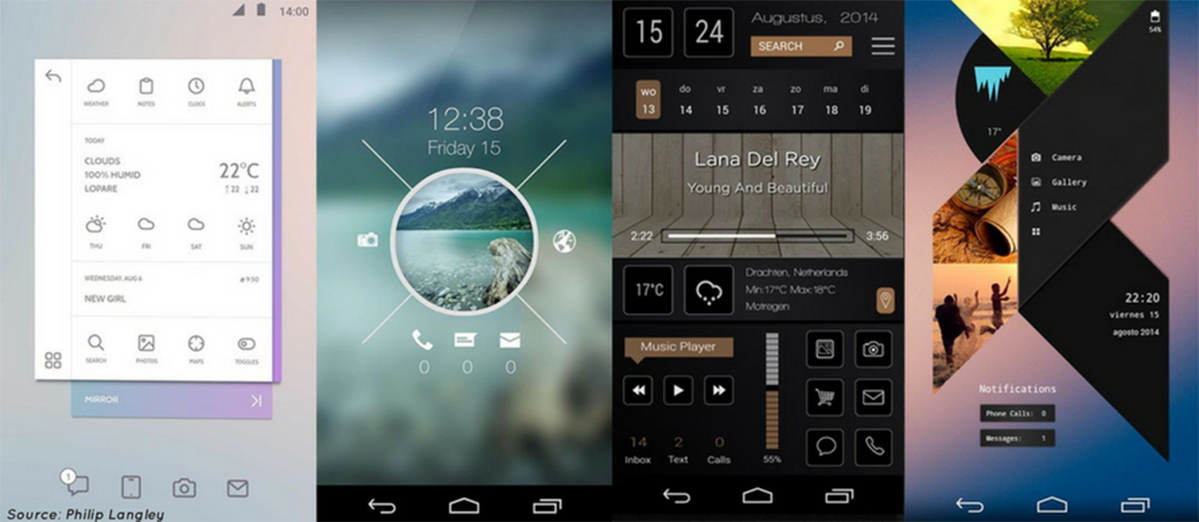 High-quality stock software: Google is, first and foremost, a software company and its expertise shows in the default software that comes with Android. Some of the most well-used and powerful apps - for example, Gmail, Chrome and Google Maps - are included as standard with Android, and are often ingrained into the device itself. With the Google app, the company's unrivalled search engine is front-and-centre on every device. Google has also released its Assistant, a voice-controlled smart assistant that delivers tailored search results and information.
Android One and Android Oreo (Go edition): As well as standard Android, Google has developed two additional configurations of the software. Android One, released in 2014, was initially designed for entry-level devices in emerging markets. Android One devices are made by partner manufacturers and feature unmodified, streamlined Android software free of skins, duplicate apps or bloatware. They come with guaranteed security updates for at least three years and OS upgrades for at least two years. Android One has recently expanded from the entry-level market, with mid-range and flagship devices added to the lineup.
Google unveiled Android Oreo (Go edition), initially announced as Android Go, at Mobile World Congress in February 2018. It's a stripped-down version of Android designed for handsets with 1GB of RAM or less, with all of the core apps rebuilt to use less storage space. Google's intention was to optimise the software for lower-end handsets to ensure Android devices can be as affordable as possible. Devices running Go edition should become available during 2018.
Custom ROMs: Android is open-source. This means the code that makes up the OS, known as the Android Open Source Project (AOSP), is freely available and customisable. Communities of developers can edit the code and re-release their own variants based on the Android platform. These new variants are called custom ROMs, and users can install them to change the appearance and functionality of their devices.
Custom ROMs often have better interfaces, less bloatware and an active community of developers constantly improving them and updating them to stay in line with the most recent version of Android. Here are a few of the most popular ones: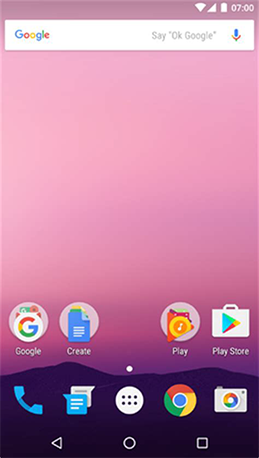 LineageOS is the successor of the incredibly popular CyanogenMod, which was discontinued at the end of 2016. LineageOS has seen a meteoric rise in popularity: with the biggest developer community and support for over 190 devices officially, it's the most widely-installed custom ROM. As well as being a standalone ROM, it also acts as the source code for lots of other custom ROMs. It's got lots of useful features, like the ability to edit the navigation bar, the status bar and the overall theme, among many others.

Paranoid Android is one of the most acclaimed ROMs available and is another that acts as source code for lots of other ROMs. Its focus is on providing a refined, slick experience that minimises use of resources. While it doesn't have as many features and options as some other ROMs, the ones it does have are unique and high-quality. In fact, Google itself has brought over several features from Paranoid Android into the AOSP. For example, Paranoid Android's Hover mode, which allows the user to see and interact with their notifications from any screen, appeared in AOSP as Heads Up.
Peek, which shows notifications when the user picks up the phone, appeared as Ambient Display.
Dirty Unicorns is one of the most feature-packed custom ROMs you'll find, offering a huge range of customisation options. The development team has rewritten the entire code from scratch, giving the system extra stability. It replaces the navigation bar with its own DU-SmartBar, which has more buttons, and the FlingBar, a customisable, gesture-enabled panel. Recently the team has slimmed it down, removing seldom-used features, so that it's stabler and more efficient than ever.
What's bad about it?
Too much choice: If you don't like choice and are easily bewildered by options, updates and settings, then Android is probably not for you.
Bloatware: Android's greatest weakness isn't really down to the OS itself. As previously mentioned, smartphone manufacturers can apply their own skin to the OS. Often these are loaded with what's disparagingly known as 'bloatware' - apps and services that the manufacturer wants you to use over Google's own products.
Slow updates: Android skins are also notoriously slow to update. As of February 2018, only around 1% of devices were running Oreo. This lethargic updating can leave devices vulnerable to bugs and security flaws.
iOS
What is it?
iOS is the operating system found on all of Apple's mobile devices, including the iPhone, the iPad and the iPod Touch.
What's the current version?
The latest version is iOS 11, released in September 2017. Versions are released annually and have a high uptake - as of January 2018, Apple claims 65% of its devices are running the latest iteration of iOS 11.
This update includes animated emojis, new camera modes designed to take advantage of the dual-lens setup on the iPhone 7 Plus, iPhone 8 Plus and iPhone X, and the introduction of Face ID to replace or augment Touch ID.  
What's good about it?
High quality: Only devices manufactured by Apple run iOS and the company has full control over the OS. This 'closed platform' or 'walled garden' means Apple has final say on applications, media and content on all its devices, and applies its usual high standards to everything.
Great user experience: iOS has long been lauded for its good-looking, clean design and ease of use. However, some of that finesse is arguably lacking nowadays, with iOS 11 suffering from a number of UI bugs. Nonetheless, Apple appears to be attempting to address the issues, and iPhone devotees still appreciate the way it (mostly) 'just works'.
Security: The company keeps a very close eye on what's available in its App Store, making it less susceptible to bogus apps than Android's Play Store. For the same reason, and because it's a closed platform, iOS has much greater immunity to viruses and malware.
Identical across devices: Apple has worked hard in recent years to make the iOS experience virtually identical across all its devices. It has largely succeeded with iOS 11. Naturally, this makes using apps and services across its devices that much easier.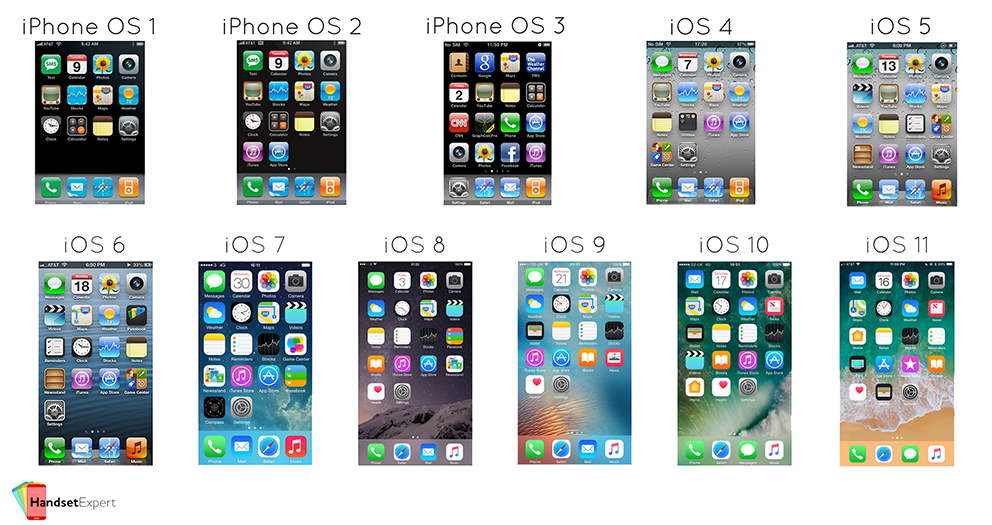 Quick updates: As mentioned before, Apple is very effective at getting the latest iOS updates onto its devices, allowing the company to address security flaws, fix bugs and respond to user complaints quickly. For example, in late 2017 public outcry over revelations that Apple was slowing down older devices to maximise battery life led to Apple fixing the issue in the next update.
What's bad about it?
Lack of customisation: Apple's iron grip over its iOS is its biggest downside. Customisation of iOS is very limited and the interface is identical on every single device.
High price: The other major issue is cost. Apple's devices are very expensive, sometimes several times more than their competitors. For example, Apple's latest flagship model, the iPhone X, will set you back at least £999 if you purchase it SIM Free or on Pay As You Go. On the flipside, the cheapest current iPhone, the iPhone SE, will set you back at least £239, whereas it's possible to pick up a cheap Android phone for less than £50.
Windows 10 Mobile
What is it?
Originally known as Windows Phone, in 2015 Microsoft renamed its mobile OS Windows 10 Mobile to bring it in line with its desktop OS. Windows 10 Mobile utilises a clean, simple aesthetic with an emphasis on the user experience.
By the end of 2017, Windows 10 Mobile had the low UK market share of just 1% and Microsoft had largely abandoned its mobile business.
What's the current version?
The latest version of Windows available for smartphones is Windows 10 Mobile.
In October 2017, Microsoft announced it would no longer create new features or hardware for Windows 10 Mobile, limiting development to bug fixes and security updates. The latest update was released in January 2018.
What's good about it?
Synchronisation: Windows 10 Mobile uses the Universal Windows Platform, allowing apps to be designed for use across all Microsoft products running Windows 10. Smartphones running Windows 10 Mobile can also connect to an external monitor and render a stripped-down desktop interface similar to a PC.
Windows Bridge: Microsoft is also developing something called 'middleware', which will allow it to run Apple's iOS software on Windows 10 Mobile. Named Windows Bridge, this is Microsoft's attempt to stay in the smartphone market after discontinuing production of both its handsets and OS.
What's bad about it?
Limited support: Between April and June 2017, the OS accounted for just 0.03% of the global market. Due to the fact Microsoft is no longer focusing on its mobile OS, there are significantly fewer apps and features for Windows 10 Mobile compared to Android and iOS. The range of options for customisation is also limited, on par with iOS.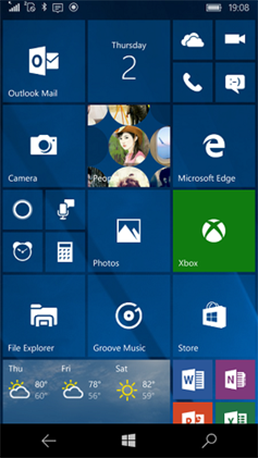 Which mobile OS is best for me? A summary
Android and iOS have completely taken over the market, forcing out giants like Microsoft and former major players like BlackBerry over the course of just a few years.
As of 2018, there are really only two choices when it comes to picking a mobile OS - you either opt for an iPhone running iOS, or any number of different models running Android.
If you're looking for something simple, are already a Mac user, don't want to be bamboozled by choice and are feeling flush, pick up an iPhone.
If you're bit of a Google fan, use its excellent products such as Chrome and Gmail, want more bang for your buck and appreciate choice, Android is for you.