Whether you're looking to buy your first iPhone or upgrading from an older model, figuring out which iPhone is right for you can be a daunting task. And with Apple's annual rotation of new iPhone models, it might not always be easy to keep up with the latest features of the tech giant's signature smartphone line.
There are no fewer than seven different models of iPhone available to buy right now, with prices starting from £399 and going all the way up to £1,399. In order of price from cheapest to most expensive, there's the iPhone SE, iPhone XR, iPhone 11, iPhone 12 mini, iPhone 12, iPhone 12 Pro, and the iPhone 12 Pro Max.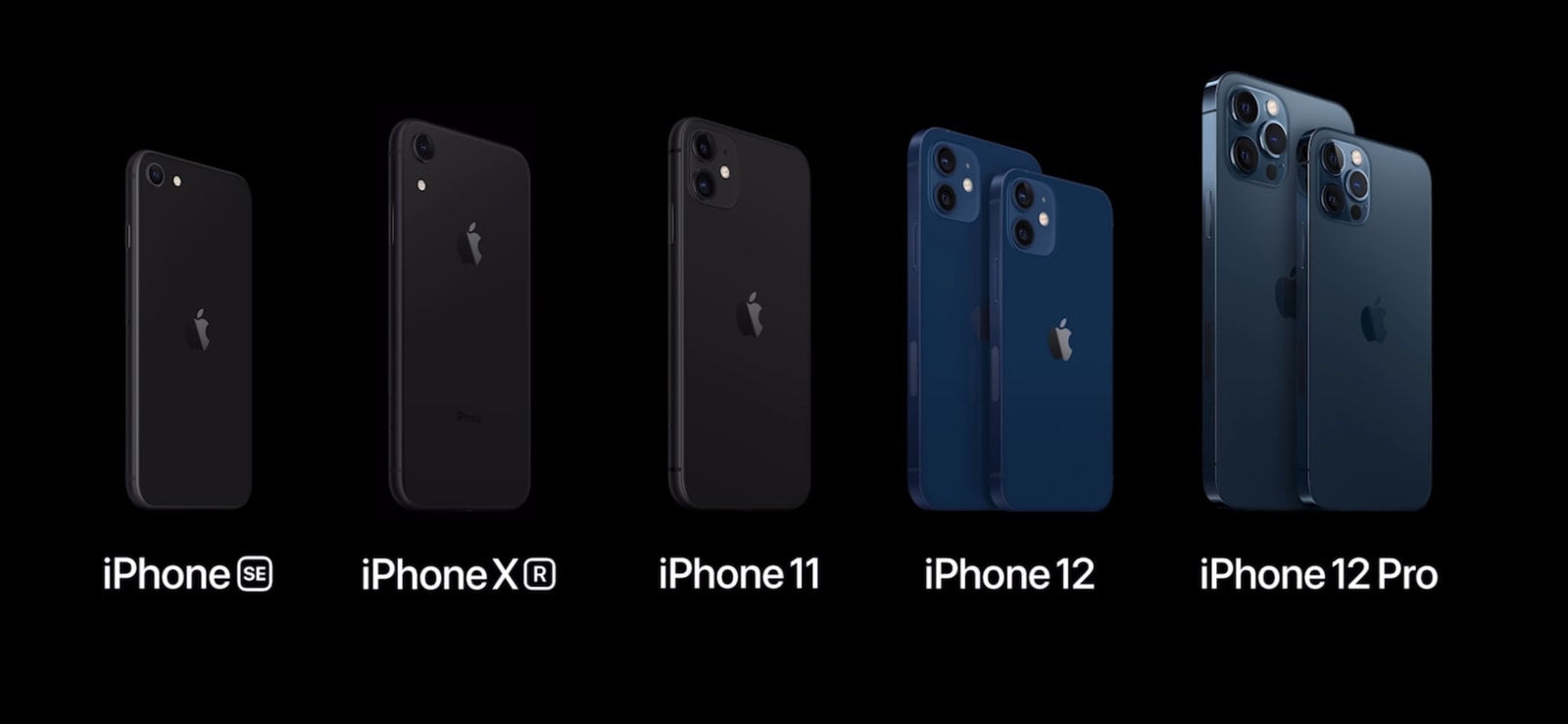 Each of these devices have their own pros and cons, but it's important to find the right iPhone for you - this means picking the best combination of size, features and functionality, and price that meets your needs. If you've ever asked yourself "which iPhone should I buy?", our iPhone comparison guide will walk you through the selling points and drawbacks of each device to find the model best suited for you.
---
iPhone 12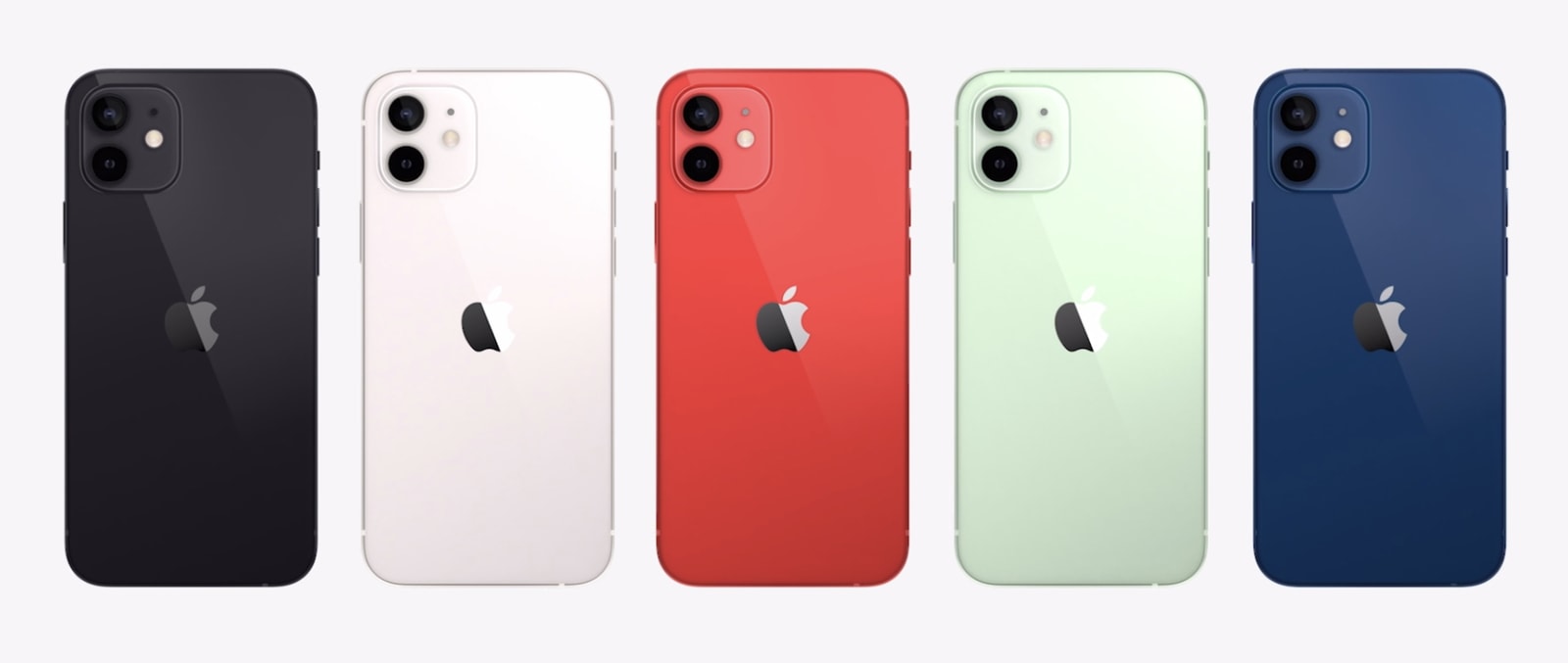 As the default Apple flagship phone, the iPhone 12 strikes a great balance of features and functionality. Backed by the powerful A14 Bionic processor, it's able to handle the demands of everyday use with ease without sacrificing battery life. The design of the iPhone 12 has been updated from the look that Apple has used for the last few years, mixing design aspects first seen on the iconic iPhone 4 with more modern features from the iPhone X era. Its Super Retina edge-to-edge OLED display means screen time will be crystal clear with brighter brights and darker blacks for amazing colour accuracy. This is particularly useful when streaming, video calling, or viewing photos or 4K video shot with the phone's impressive dual-camera system.
Along with the rest of the iPhone 12 range, it also features Apple's latest MagSafe wireless charging capabilities, which magnetically snaps your iPhone 12 into place on compatible wireless charging pads. If you've ever tried using a wireless charger only to find your phone hasn't been charging because it didn't make proper contact with the charging pad, you'll probably appreciate how useful Magsafe is. You can still use standard wireless chargers if you already have any, and don't want to spend more money on new accessories. The iPhone 12 range is also the first generation of iPhones to have 5G, so if you have a 5G tariff you'll be able to benefit from even faster connectivity.
Who Should Consider Buying the iPhone 12?
For users who want a little bit of everything that iPhone and iOS have to offer, the iPhone 12 hits all the right notes. Its lightning-fast processing chip means whatever you choose to do with your phone, you can do it quickly and smoothly. Its shape and size also represent the middle ground between the larger iPhone 12 Pro Max and the second-generation iPhone SE. Video playback and FaceTime video look sharp and vibrant on the phone's generous display but its dimensions are still slim and sleek enough for it in most people's hands and pockets.
In a review for The Guardian, detailing how the latest iPhone stacks up to its predecessors, Samuel Gibbs wrote:
The iPhone 12 marks a significant design improvement on the last three years of iPhones. Like a skilful remix of the good bits of a decade of iPhones, the iPhone 12 harks back to the stellar design of the iPhone 4 while keeping the all-screen front, Face ID and excellent gesture system of the iPhone X.
---
iPhone 12 mini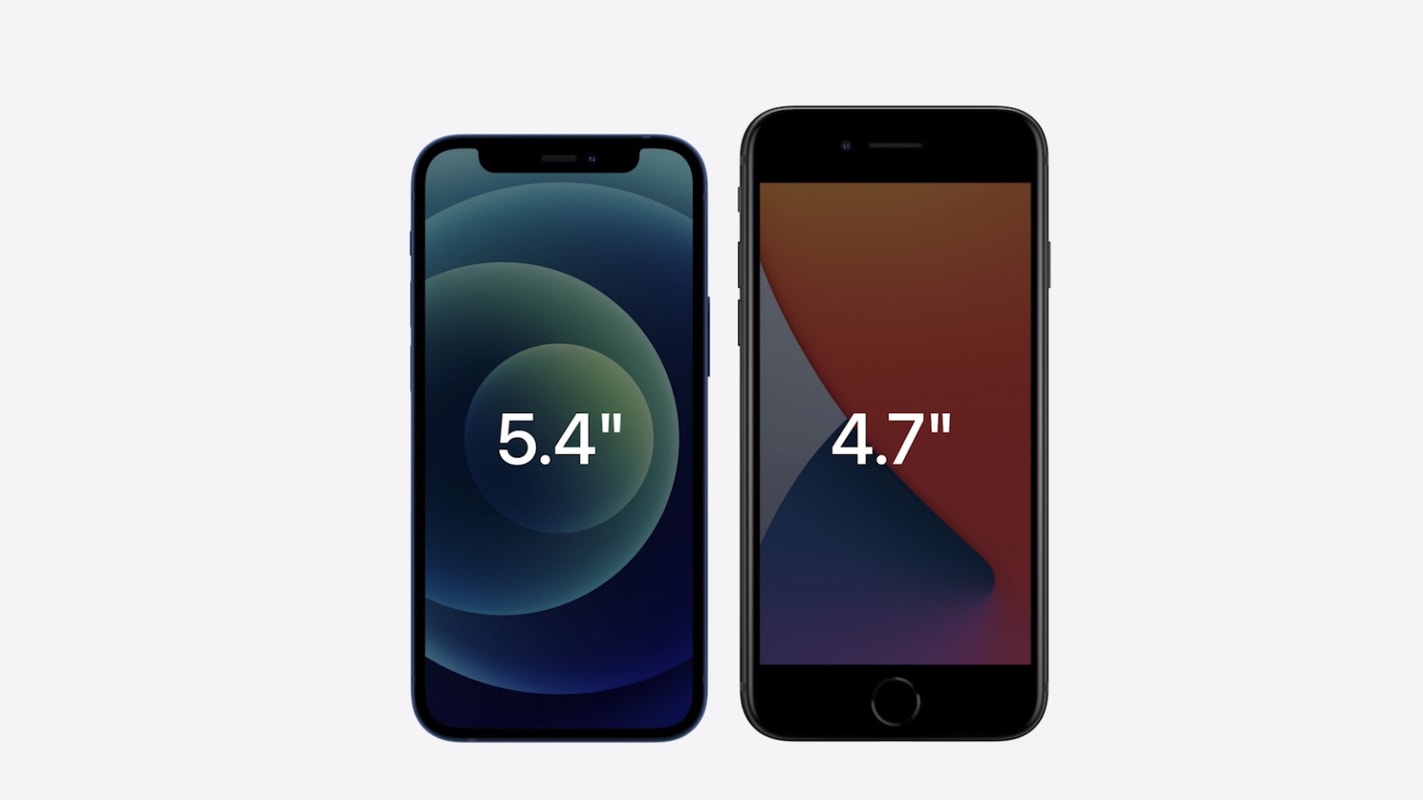 Good, small phones are surprisingly hard to find as phone sizes have continued to grow over the last decade or so. Nowadays, the overwhelming majority of small phones are heavily compromised, with manufacturers putting worse parts in it compared to their larger counterparts. The Apple iPhone 12 mini is a refreshing break from this trend - it is comfortable and easy to hold with one hand, and with virtually all the same features as the standard size iPhone 12 - powerful A14 Bionic processor, Super Retina edge-to-edge OLED display, Face ID, camera system with wide and ultra-wide lenses, and 5G, and MagSafe compatibility.
The biggest compromise is the battery life - you will get a noticeably shorter battery life on the 12 mini. This is not too surprising, as there's simply less space to fit a battery in the phone. Nonetheless, if you use your phone a lot, you may struggle to get to the end of the day without a top-up charge somewhere in the middle.
Who Should Consider Buying the iPhone 12 mini?
If you want a premium phone but are tired of having a device that's too big for your hands or your pocket, this is the phone for you. Other Android manufacturers - most notably Sony - have made compact flagship phones in the past, but for the most part, there's nothing that really compares in this size category. The closest competition comes from Apple's own iPhone SE, which is a little bit bigger and significantly cheaper.
In his review for The Verge, Dieter Bohn explained why the iPhone 12 mini was his favourite device from the iPhone 12 range:
The iPhone 12 mini feels like the first iPhone in a long time with a different goal. It was designed around the human hand and real pockets. It is an object that doesn't aim to be judged against other smartphones (which are mostly big now), but to be judged simply as an object you need to hold. You judge a spatula or can opener or whatever by whether it's easy to grip, by whether it fits in your hand. It's about time we got back to judging smartphones that way, too.
---
iPhone 12 Pro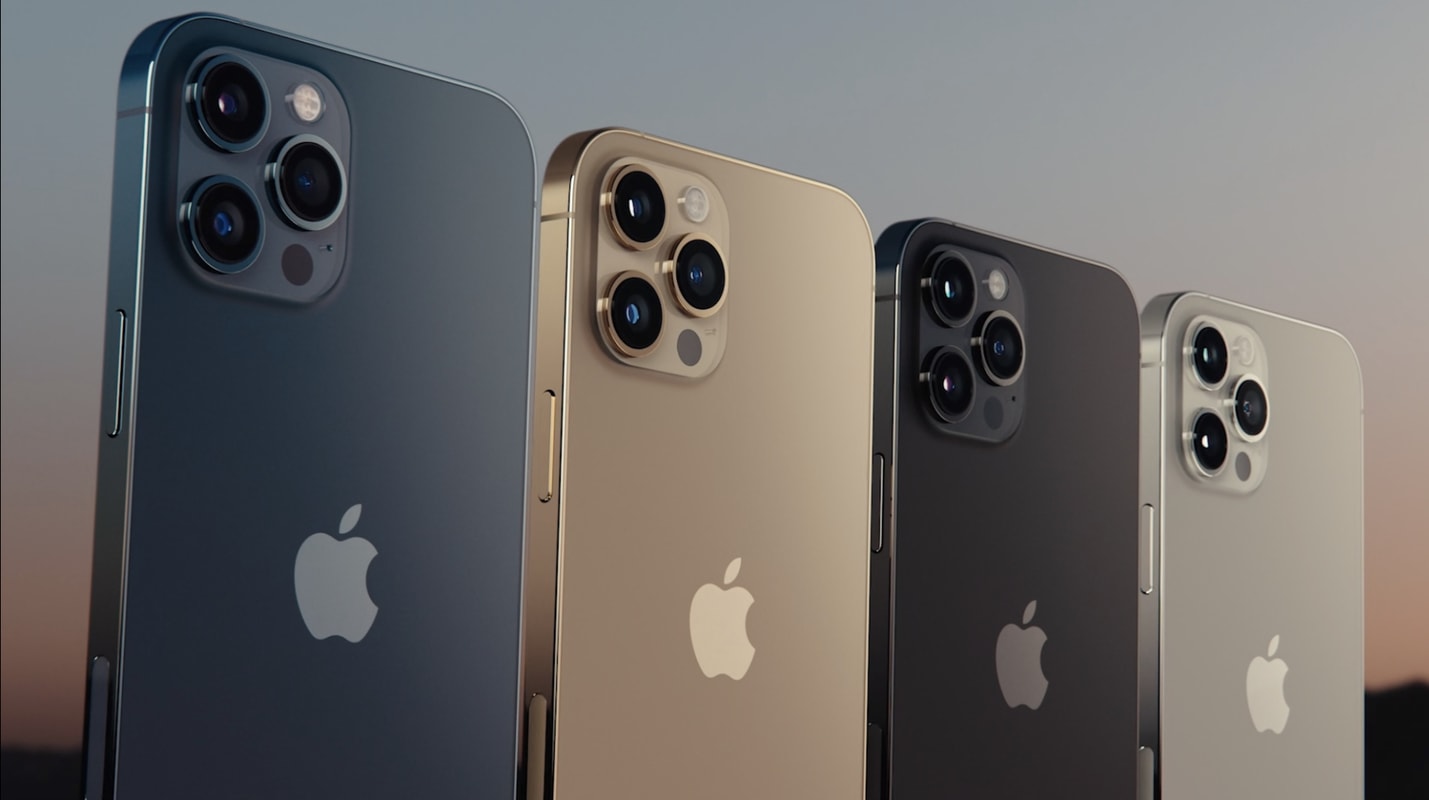 The iPhone 12 Pro looks very, very similar to the iPhone 12 - the device dimensions and screen sizes are virtually identical - but there are a few noteworthy differences that may make it worth your while if you're trying to decide whether to pick the 12 Pro over the standard iPhone 12.

The 12 Pro has stainless steel edges compared to the standard iPhone 12's aluminum finish, giving it a slightly more premium look and feel. The Pro also adds a little more RAM, which should help a little with multitasking and keep it running smoothly in the longer term as apps become more demanding over time. The base storage is twice that of the standard iPhone 12, starting from 128GB and going up to 512GB. If you are the kind of person that loses count of how many pages of apps you have, or if you film lots of video on your phone, you'll appreciate the extra storage space.
But the most significant difference between the 12 Pro and the iPhone 12 is the camera setup. In addition to the ultra-wide and wide lenses, you'll find a telephoto lens in the 12 Pro that can display objects at a distance with better accuracy – 4x optical zoom range, compared to 2x in the iPhone 12. Whilst it doesn't quite match the optical zoom seen in some premium Android phones, it's still quite helpful if you're trying to shoot something that's not close enough to use the main lens. The 12 Pro camera system also has a LiDAR scanner for faster autofocus in low-light situations, which should help provide better photos in trickier conditions.
Who Should Consider Buying the iPhone 12 Pro?
For those looking for a higher-end counterpart to the iPhone 12, you'll find it in the iPhone 12 Pro. Its durable surgical-grade stainless steel body and its slightly heavier weight makes it feel like the premium product it is. For photographers, it's an obvious choice thanks to the upgraded camera specs and its ability to take low-light night mode portraits. However, the difference between the iPhone 12 and 12 Pro isn't as pronounced as last year's iPhone 11 and 11 Pro models, so if slightly better photography isn't at the top of your list of things to consider, you may be better off choosing the standard iPhone 12 and saving yourself £200.
Writing for Tom's Guide, reviewer Mark Spoonauer noted:
The iPhone 12 Pro's photography capabilities are so impressive that it's almost an insult to call it a camera phone.
---
iPhone 12 Pro Max
Like its size would suggest, everything the iPhone 12 Pro does, the iPhone 12 Pro Max does a little bit bigger and a little bit better. Beginning with screen size, the 12 Pro Max features a 6.7-inch display compared to the 6.1 inches of the 12 and 12 Pro - the downside being that this is a big and heavy phone, so you will almost certainly need to use both hands to hold it comfortably.
Building on the impressive camera specs of its smaller counterpart, Apple has managed to stuff a larger image sensor into the main camera, allowing more light to be captured, which in turn improves picture quality. The main wide lens on the 12 Pro Max uses a different kind of image stabilization technology to the other iPhone 12 models, which is slightly more effective at reducing vibrations and movement. This means you'll get slightly less blur in photos and videos. The 12 Pro Max also features a 5x optical zoom. Video playback not only looks vivid and engaging on the largest iPhone display available but the 12 Pro Max takes things another step further with a whopping 20 hours of video playback compared to 17 hours from the iPhone 12 and 12 Pro.
Who Should Consider Buying the iPhone 12 Pro Max?
If you're looking for the biggest and best iPhone experience possible, the iPhone 12 Pro Max meets all your needs. If you're not bothered by the large size (smaller hands may not appreciate the form factor), you'll find the 12 Pro Max is a powerful device. But the size and price will unquestionably mean that it's not for everyone.
In his review of the iPhone 12 Pro Max, Chris Velazco of Engadget wrote:
If you're a big-phone person, or you care about camera performance above all, the Pro Max is the one you should be looking at.
---
iPhone SE (2nd Generation)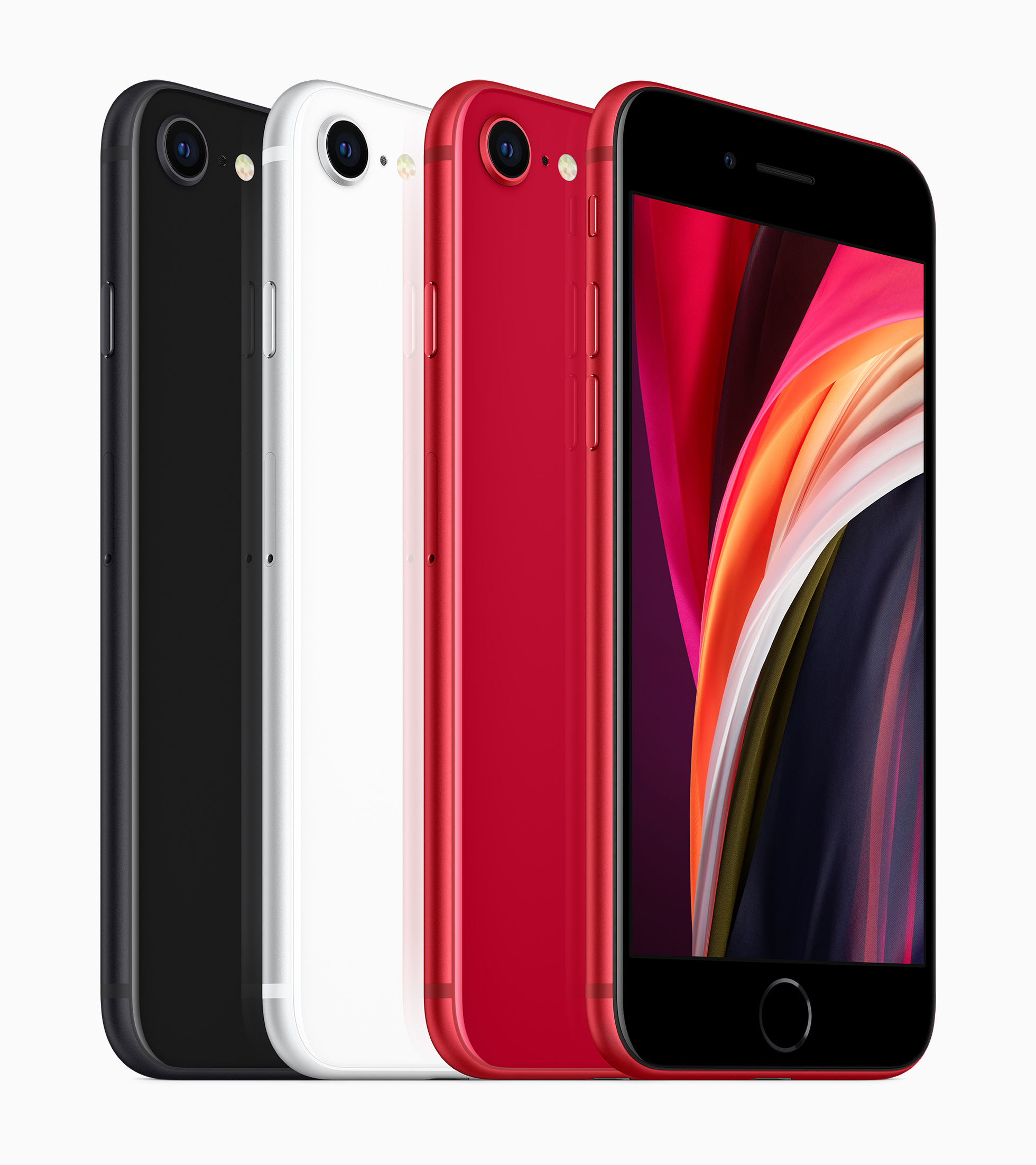 Marketed as a budget phone when compared with Apple's current lineup of full edge-to-edge touch screen phones, the second-generation iPhone SE offers signature Apple features on a relatively modest budget. The size and form factor is virtually the same as that of the iPhone 8. It's also the only phone still available from Apple that has a home button with Touch ID. Whilst this is at least in theory less technically advanced than Face ID, at least you can unlock it while wearing a mask.
While some of the newer technology in the latest iPhones is missing – for example, MagSafe, Face ID, and high-end camera setup – the iPhone SE represents very good value for money, and performs perfectly well for most people's everyday usage. Even reviewers for Android-centric publications praised the iPhone SE as best in class for its price bracket.
Who Should Consider Buying the iPhone SE?
If you're new to iPhone and don't want to dive into the higher prices of the latest iPhone 12 or Pro versions of the phone, the iPhone SE is the perfect place to start for an affordable introduction to Apple technology. It's also the ideal iPhone for users who like their phones small and lightweight.
Gareth Beavis, in his review from Techradar, echoed this sentiment:
This is easily the best-value handset from Apple yet. Not only is it the cheapest model, but it comes with Touch ID, a powerful engine that makes it fast and responsive under the finger, and a decent camera, all for nearly half the price of an iPhone 11.
---
iPhone 11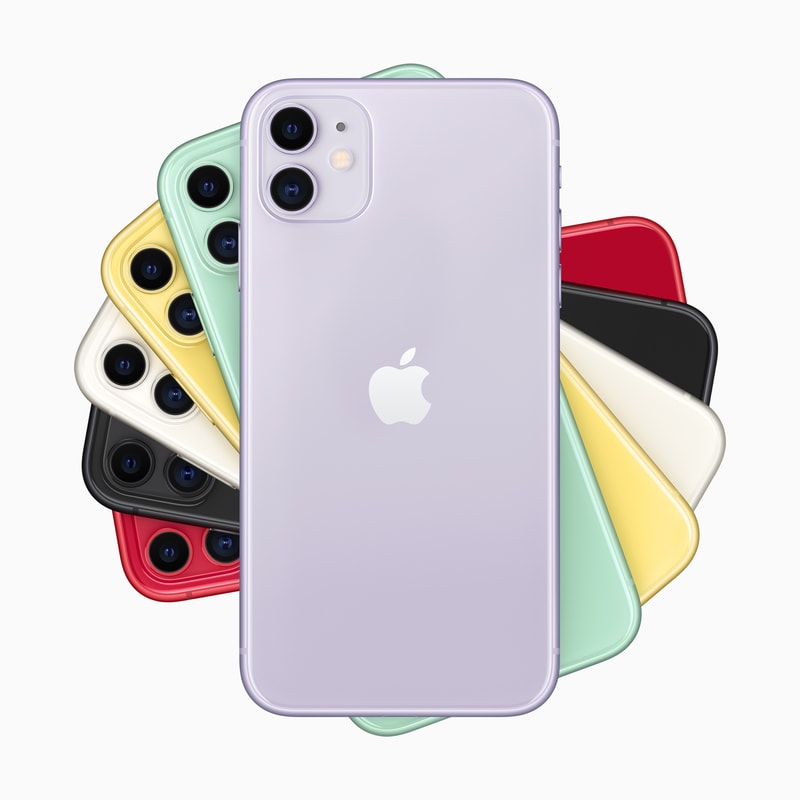 Nearly a year before the release of the iPhone 12, Apple released its then-flagship device, the iPhone 11, to favourable reviews. While the iPhone 12 range is an improvement on the camera, construction and speed of the previous models, the iPhone 11 still holds its own. It's still fast and responsive, and even boasts the same 17-hours of video playback as the iPhone 12. The most notable difference between the iPhone 11 and 12 is the form factor - the iPhone 12 is just that little bit more comfortable to hold. Also, the iPhone 11 has an LCD screen, rather than the slightly superior OLED screen on the 12 models. And if you care about 5G, then you'll need to look at the iPhone 12. But many users may not notice or care too much about the differences between the iPhone 11 and iPhone 12.
Who Should Consider Buying the iPhone 11?
If you like the idea of the iPhone 12 but still find you're asking yourself "which iPhone should I buy?", you may be surprised to find that the 11 is very much worth a look. For the average daily user, the differences between the two phones are minimal at best and sometimes only detectable to the more experienced tech users, or if photography is top of your reasons to get a new phone. At a lower price, it's also more affordable yet still compatible for years to come.
When reviewing the iPhone 11 at the time of launch in late 2019, Raymond Wong of Mashable wrote:
It's still the people's iPhone. It has faster performance, an ultra wide camera, night mode, an hour longer battery life, new colours, and a lower starting price at $699 instead of the $749 the iPhone XR launched at. That's a hell of a value for a new iPhone no matter how you look at it.
---
iPhone XR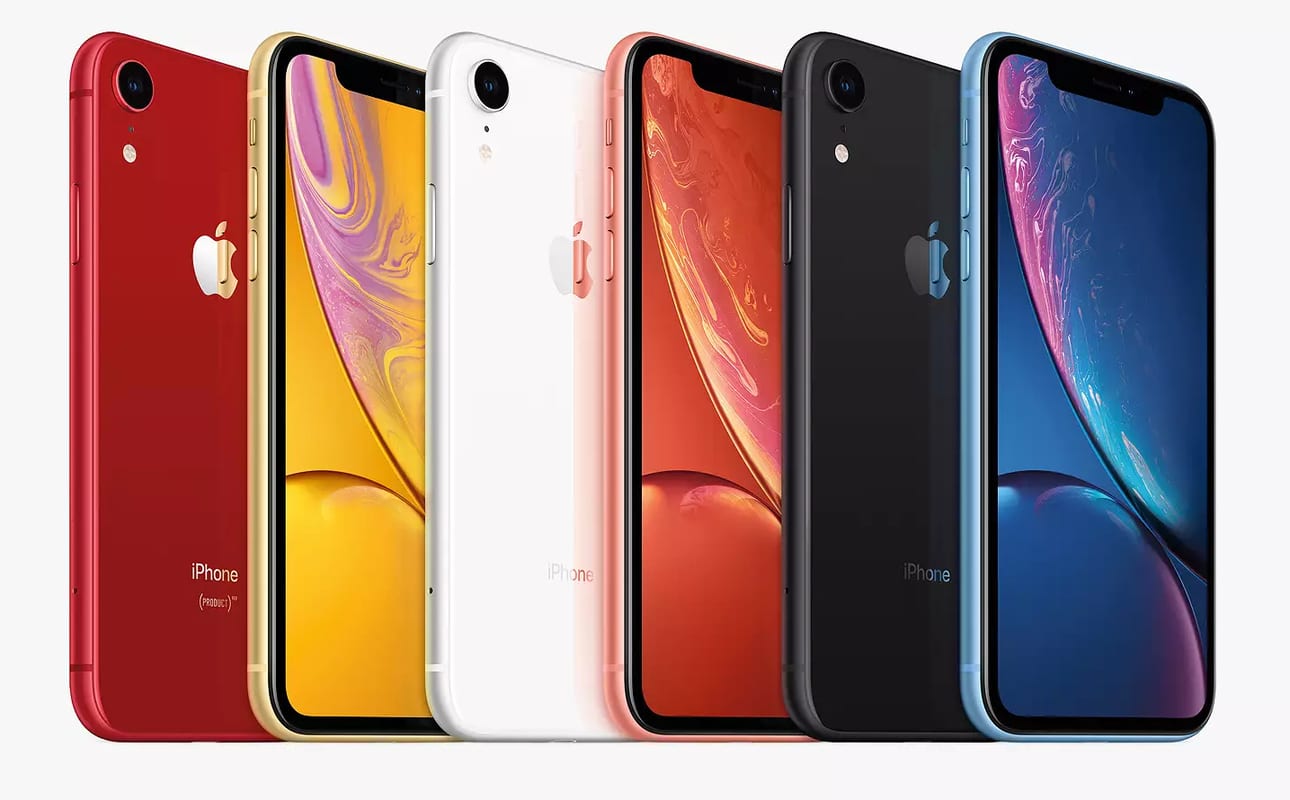 The iPhone XR was launched towards the end of 2018 as a more budget-friendly alternative to the iPhone X and iPhone XS. It's currently the cheapest iPhone available with Face ID and an all-screen display. Its A12 Bionic chip is inevitably slower than the processors of the iPhone 11 and 12, but it's still quite snappy and responsive. Storage options are also limited to 64 and 128GB in the XR, which means that you might find yourself needing to back things up on iCloud more often, and you may notice that the front-facing FaceTime camera isn't as sharp as the one in the 12. For what it does have, like 4K video recording, 16 hours of video playback, Apple Pay and more, it's good value.
Who Should Consider Buying the iPhone XR?
If you're most interested in a large, all-screen display and standard Apple iOS features, you'll be impressed with the iPhone XR's ability to toe the line between affordability and functionality. Like the iPhone 11, you'll find a decent substitute for the iPhone 12 if you're looking to save money without sacrificing too much.
In her review for Stuff at the time of launch in late 2018, Natalya Paul praised the iPhone XR for its value, writing:
In the flesh, the LCD screen is far better than we could've ever imagined after Apple's announcement… The camera is as good as many other flagships, and although you might not get the wow-factor on portrait mode, pictures are still worthy of a 100 insta likes.