If you've been wondering, 'what is a PAC code?' or 'how do I port a phone number?' then this is the blog for you!
Lots of people miss out on the best mobile phone deals because they don't know how to get hold of their PAC code or they don't know how to port a phone number; they may be worried that switching to a different service provider will be too complicated. But, like most things, the porting process is really straightforward - you just need to know how to do it.
Whether you want better network coverage, faster internet or a completely different tariff, changing providers can bring plenty of benefits. Transferring your phone number over is a simple process that centres around three little letters: PAC - or porting authorisation code.
Your PAC code is the key to taking your current mobile number with you when you switch over to a new service provider. So if you've spotted one of our great SIM Only or Pay Monthly deals but it's with a new provider, just follow our step-by-step guide to find your PAC code and port your number.
Keeping your phone number when you switch providers is really that simple! Here's those steps again, in more detail: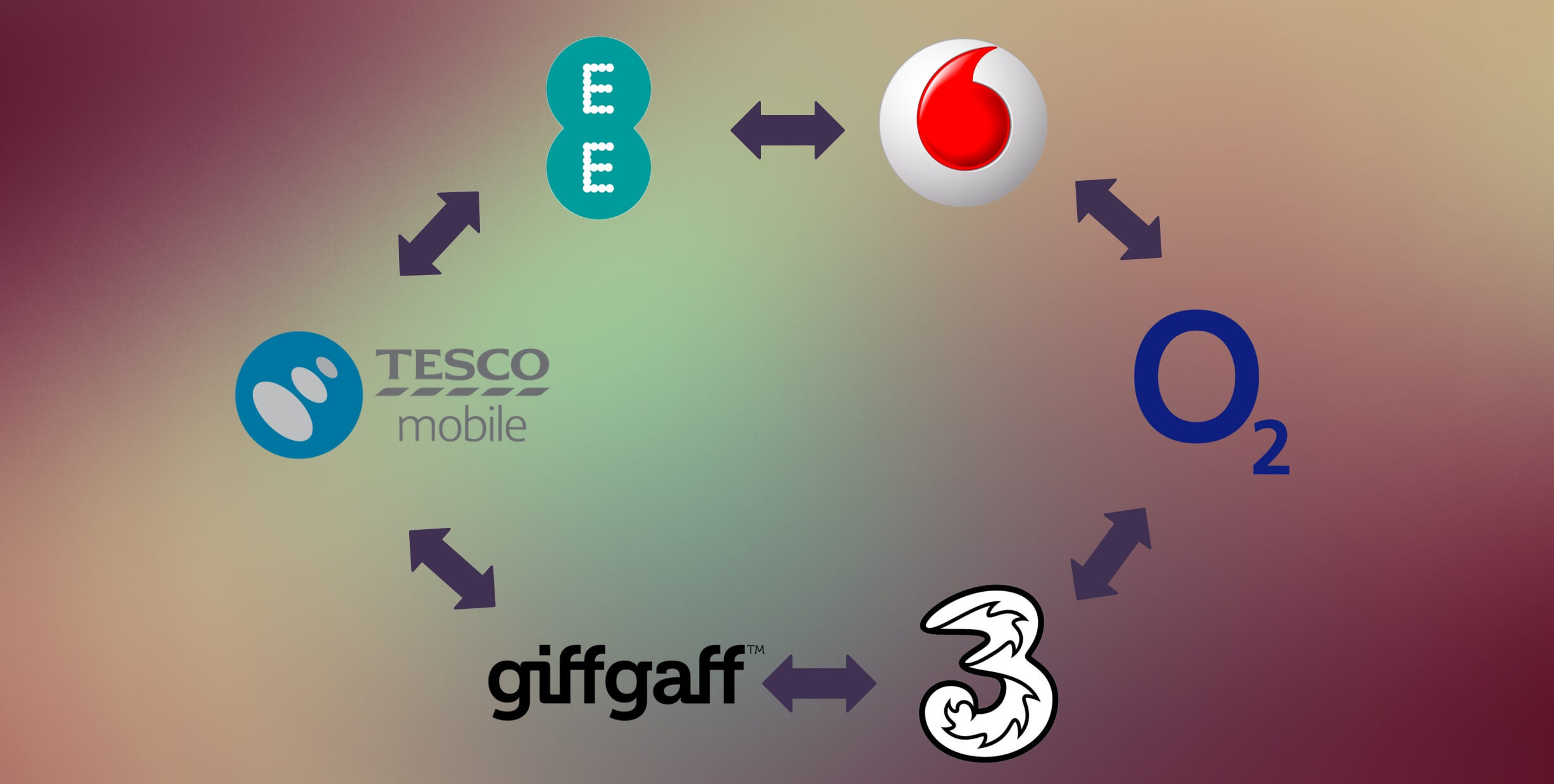 1. Check you're eligible to leave your contract
There are a number of things you'll need to consider when you're working out how to port a phone number. The first is eligibility.
Before you can get that perfect deal with a new service provider, you'll need to make sure you're not still tied into a contract with your current provider.
If you are, you can pay out and leave the contract early - but this will often come with an exit fee. Most providers will make you pay the remainder of your contract in one lump sum. For example, if you had 10 months left on your contract at £25 per month, you'll likely need to pay around £250 to leave your contract ahead of time.
Keep an eye out for any price changes though. According to Ofcom, if a network increases their prices mid-term without warning you in your contract, you might be able to leave without paying an early exit fee. This applies to all contracts taken out after 23rd January 2014, so the vast majority of people should be covered.
However, a PAC code is only valid for 30 days from when it's issued, so bear this in mind before considering how to port a phone number.
2. Order your new phone and tariff
Whether you're dead-set on a particular handset or aren't quite sure which one to commit to, it's a good idea to shop around to find the best deal. A price comparison site (like us!) is a great way to do this.
Once you've settled on your perfect phone and tariff, it's time to put the transfer wheels in motion. During the purchasing process you might get asked for a PAC code to begin porting your phone number, but don't worry if this doesn't happen or if you don't have one yet - just keep following the steps below.
3. Get your PAC code
The next step for porting your number is to contact the customer service team for your current provider and ask for your PAC code. It's very common for customers to ask how to port a phone number, so this should be a straightforward request.
Thanks to consumer regulations they're obliged to provide the code within two hours, so if they don't give it to you immediately you should receive it by text message very soon afterwards.
To get your PAC code, contact your provider using the method listed below:
Network
Phone number

EE

Call 150 from your EE SIM or 07953 966 250

O2

Pay Monthly: Call 202 from your O2 SIM card or 03448 090 202

Pay As You Go: Call 4445 from your O2 SIM card or 03448 090 222

Vodafone

Call 191 from your Vodafone SIM or 03333 040 191

Three

Call 333 from your Three SIM or 03333 381 001

Virgin Mobile

Call 789 from your Virgin Mobile SIM or 03456 000 789

Tesco Mobile

Call 4455 from your Tesco Mobile SIM or 03453 014 455

BT Mobile

Call 150 from your BT Mobile SIM or 0800 800 150

Sky Mobile

Call 03300 412 524

Asda Mobile

Call 2732 from your Asda Mobile SIM or 0800 079 2732

Giffgaff

Call 43431 from your Giffgaff SIM or fill in their online contact form.

Lycamobile

Call 322 from your Lycamobile SIM or 02071 320 322, or fill in their online contact form

iD Mobile

Call 7777 from your iD Mobile SIM or 0333 003 777

FreedomPop

Call 011 3887 0823

SMARTY

Log in to your Smarty dashboard and request a PAC code via Account Settings

TPO

Call 500 from your TPO SIM or 0333 313 7760, or request a PAC code online

ROK Mobile

Fill in their online contact form

Lebara

Call 5588 from your Lebara SIM or 0207 031 0791

VOXI

Call 191 from your VOXI SIM or 03333 040 191

Vectone Mobile

Call 322 from your Vectone Mobile SIM or 020 7179 0134

Utility Warehouse

Call 150 from your Utility Warehouse SIM or 0333 777 0777

iQ Mobile

Call 01158 525 343

Plusnet Mobile

Call 500 from your Plusnet Mobile SIM or 0800 079 1133
4. Give your PAC code to your new provider
Once you've got the PAC code - which is usually nine characters long - give it to your new provider by contacting them via the respective method listed above. They can then start the transfer process.
Remember, the code is only valid for 30 days, so make sure you give it to your new provider within that timeframe or you'll have to request a new code.
While the transfer is happening, your number should remain live on your old SIM until it becomes active on your new one, so there should be no (or very little) interruption to your service. The new SIM, with your existing number, should normally be up and running the next working day. It's best to turn the handset off completely and then back on to make sure the transfer has taken effect.
To be sure that everything has worked as it should, make a call to someone close by and get them to check your telephone number is the same as always.
PAC codes: changes on the horizon...
Ringing up for your PAC will soon be a thing of the past. Ofcom has announced that transferring your number to a new provider will soon be possible via a new 'text to switch' system.
The change will come into effect on 1 July 2019. Once in place, you'll simply need to send a free text to your current provider stating you want to leave and they'll reply immediately with your code (as well as any other relevant information). You'll then have to pass the code over to your new network, who will have to make the change within one working day.
Because it will be quick and easy, you'll be able to get a code while you're looking for a new deal - for example, in store or while searching online. You'll also avoid having to speak to your existing provider and facing unwanted attempts to convince you to stay.
Until then, follow the steps above to get your PAC code and port a phone number
Although things are going to get much easier in 2019, transferring your phone number over to a new provider is still quick and simple, and shouldn't be a barrier to switching.
We hope you found our simple guide on how to port a phone number useful!
Ready to start searching for your perfect mobile phone deal? Give our price comparison engine a spin.