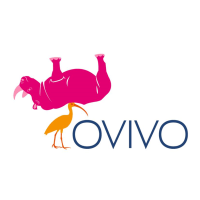 Yesterday the mobile network Ovivo closed without prior notice, leaving customers unable to make calls or texts or use their data connection. In addition, the company has dectivated its social media accounts and left customers with no way to contact them.
Ovivo was operating using an unorthodox business model - they would charge up to £20 for their SIM cards (and were apparently doing so right until they shut down), but they also had tariffs starting from £0/month in exchange for advertising.
If you were a customer on Ovivo and want to port your number across to a new network, you can fill in a PAC request on the Ovivo main page. If you had unused credit and you want to try and reclaim your money back, you may be able to do so via chargeback. MoneySavingExpert has a very helpful guide and a template letter you can use to claim money back.
If you are looking for a cheap replacement contract, here are some low-use tarriffs that could fit the bill: