We've been really hard at work behind the scenes, and we're thrilled to announce some changes and additions at HandsetExpert.
First of all, each handset page now contains a lot more information, covered in three sections: Expert Reviews, Deals and Specs. The Reviews section is the same as before, showing how the most reputable sites, magazines and publications rate each handset and provides the all-important overall handset rating.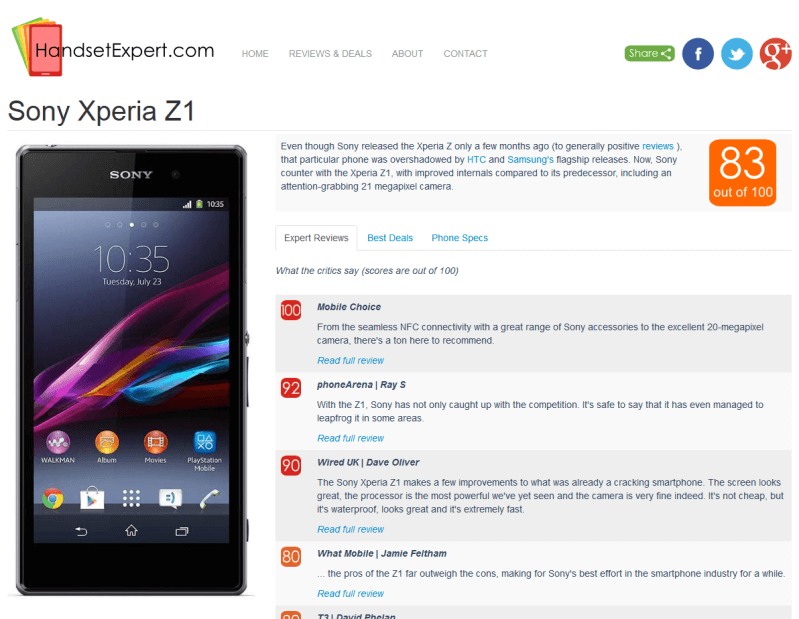 The Specs tab provides the most useful information and specifications for each handset, so if you want to have a quick look to see how much the HTC One weighs (143 g or 5.04 oz) or find out the screen size of the Samsung Galaxy S4 Mini (4.3 inches), look no further!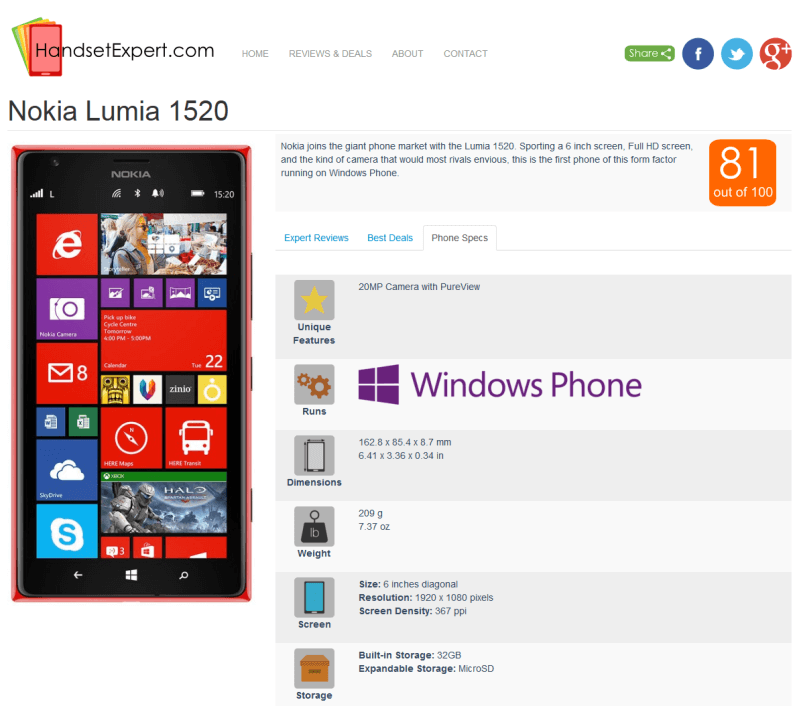 We're especially excited about the Deals tab. For many of the handsets, you will see that we've presented a selection of deals covering an assortment of great tariffs designed to cover your needs, no matter what your budget or usage might be.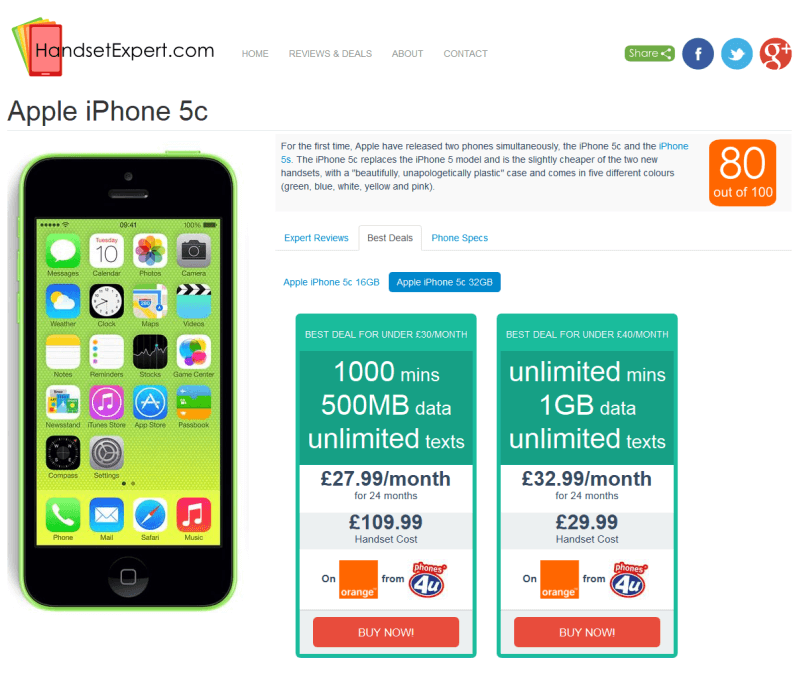 Finally, we've made a few changes to how the site works, so everything should load significantly faster than before.
We really hope you find these new changes and features useful. We're continuously working to make HandsetExpert as useful as possible in helping you decide what your next phone should be. Please have a look around, let us know if you have any feedback, and enjoy!