The Mobile World Congress in Barcelona - where the world's mobile manufacturers showcase their upcoming products - is coming to an end. We look back at the most significant highlights of the conference, and which handsets to look out for over the coming months. Part 1 covers the flagship devices, and this part covers midrange and budget handsets.
Nokia X series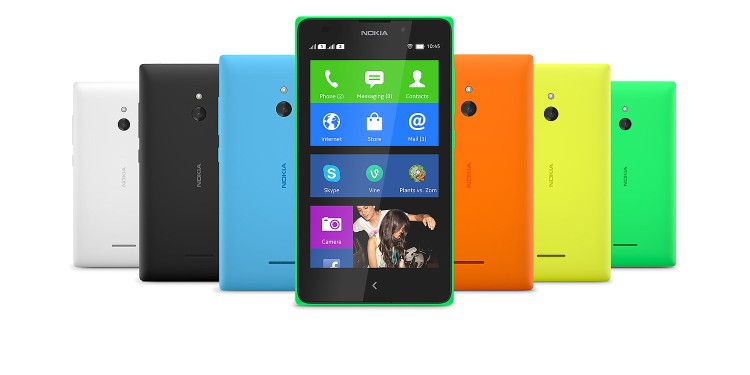 That Nokia were planning on releasing Android-based phones had been rumoured for a while, but the fact that it will see the light of day still felt surprising in many ways, given Microsoft's acquisition of Nokia. The fact that Nokia have announced three devices was even more surprising. Whilst there are difference between the devices, we'll focus what they have in common, and why they are important for Microsoft.
Although these handsets are Android-based, they will look quite different to your typical Android phone - in fact, the phones will not have access to core Google services and apps such as the Play store and apps like Google Maps and Gmail. Instead, Nokia will be placing their (and Microsoft's) own apps and services at the forefront and will create its own app store for these phones, much like how Amazon has its own app market for the Android-derived Kindle Fire. The good news is that porting software from 'standard' Android to Nokia's branched version should be reasonably straightforward, so there should be no shortage of apps.
The look and feel of the range is close to that of Windows Phone and Microsoft is targeting these devices as a stepping stone for 'growth markets' according to Nokia CEO Stephen Elop, presumably hoping that buyers of these devices will then graduate to handsets running Windows Phone. Blurring the lines even further, Nokia will offer the following free services - previously only available on their Windows Phones:
One month access to Skype's Unlimited World Subscription
HERE Maps and HERE Drive with offline maps and integrated turn-by-turn navigation
10GB online storage from OneDrive (previously known as SkyDrive)
Nokia MixRadio for ad-free music streaming and downloadable playlists (a premium version with unlimited downloads and improved audio quality is also available)
All three handsets are dual SIM and fall into the budget range. Priced at €90, the Nokia X is the most basic of the three with a 4" screen, 800x480 display, dimensions of 115.5mm x 63mm x 10.4mm and weight of 128g. Inside there is a 3 megapixel rear camera, 1 GHz dual-core processor, 512 MB RAM, and 4GB of internal storage expandable with a microSD memory card, but no front camera.
The Nokia X+ is nearly identical to the Nokia X, but for €10 more you get an additional 256MB RAM and a 4GB micro SD card. Finally, at €110 the Nokia XL is, unsurprisingly, the largest of the three with a 5" screen. It weighs 190g, measures 141.4mm x 77.7mm x 10.9mm, and comes with 768MB RAM.
As you can see, from a pure specification and hardware point of view there's nothing too get too excited about, but the low price and the unusual combination of Android underpinnings with Microsoft/Nokia services make the X series worth looking out for.
HTC Desire 816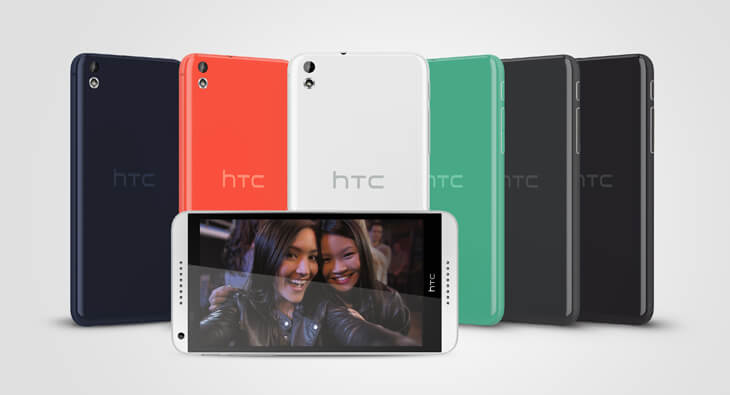 It's hardly an inspiring name, but the device geared as HTC's mid-range flagship actually looks and feels rather nice. From a design point of view it borrows plenty from the One range (albeit with more plastic), which is no bad thing at all, especially as it brings the front-facing BoomSound speakers to the mix. The 5.5" screen has a resolution of 720p, and comes with a 13 megapixel rear-facing camera and a surprising 5 megapixel front-facing camera. The Desire 816 features a 1.6GHz quad-core processor, 1.5GB of RAM, 8GB of internal storage with microSD expansion and a fixed 2,600mAh battery. A global launch is currently scheduled for April.
LG G2 Mini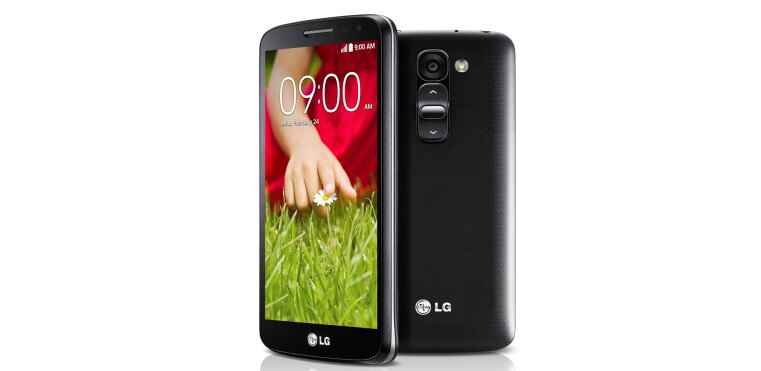 Even though it's the smallest of the G2 series, with a 4.7 inch screen the phrase 'Mini' is very much a relative term.
In terms of hardware, the G2 mini is frankly a bit of a letdown. You don't get the top-range specs you do with the original G2 - in contrast with Sony's approach with the Xperia Z1 Compact. Instead the G2 mini is equipped with a weaker 1.2GHz quad-core processor, 1GB of RAM, 8 megapixel rear camera, 1.3MP front camera, 960x540 screen and 8GB of internal storage (but at least there's a microSD slot).
At least the Mini appears to more or less match its larger siblingsin terms of software and user experience, incorporating features like Rear Key design and KnockCode which allows users to unlock the device by tapping the screen using a combination of locks. No release date has been announced yet for the UK (though it's most likely to be released in April or May).
Sony Xperia M2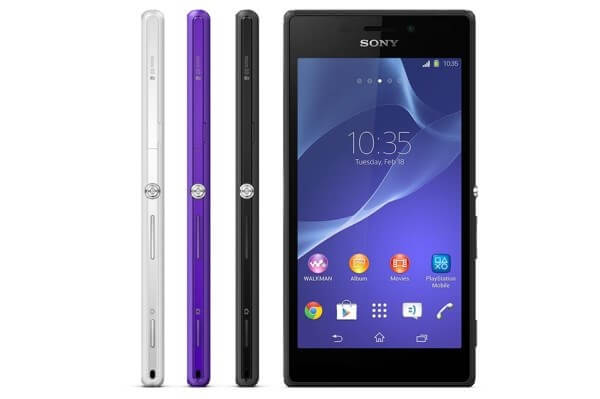 Sony's bid to top the mid-range market comes in the form of the Xperia M2. The look and style is quite similar to the high-end Xperia Z2, although the hardware is definitely a step or two down from the premium flagship model. The 4.8" display has a resolution of 960x540, and a 1.2GHz quad-core processor with 1GB RAM. The M2 has an 8-megapixel camera, and 8GB.storage, with a microSD card slot. Scheduled to be released in April, the M2 will be available in black, white and purple.
To see our coverage of flagship handsets, have a look at Part 1 of our coverage.