Apple has just officially unveiled the latest version of iOS - the operating system that powers its iPhones and iPads - at the company's WWDC 2014 keynote address in San Francisco. We go through some of the most important changes and explain what they mean for how you'll use your devices.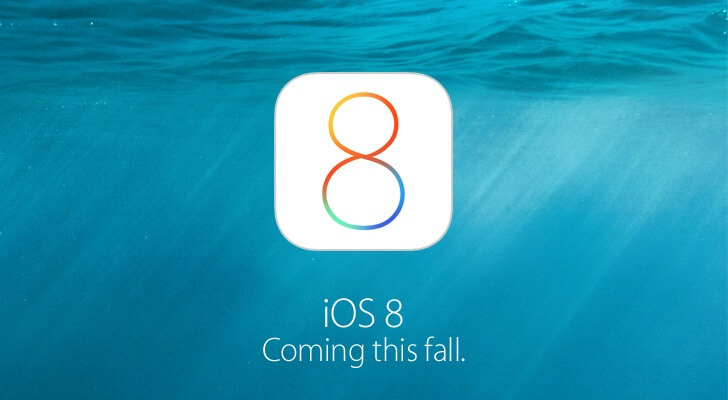 What devices will get iOS 8 and when?
iOS 8 will arrive as a free update sometime in the autumn (most likely late September) for the iPhone 4s and newer, the iPad 2 and newer, all versions of the iPad mini, and the 5th generation iPod Touch.
What's new in iOS 8?
The changes between iOS 8 and iOS 7 (released last autumn) aren't as visually dramatic as between iOS 7 and iOS 6; instead, the focus is on refinement and better interplay between different apps and devices.
Interactive Notifications
Much like Android, iOS 8 will allow you to respond directly to messages from the Notifications view and lock screen, allowing you to reply without leaving the app you're currently using. Apple will allow third-party widgets to access the Notifications Center as well, so you can get information like sports scores or Facebook updates, and interact with these widgets without launching the full apps.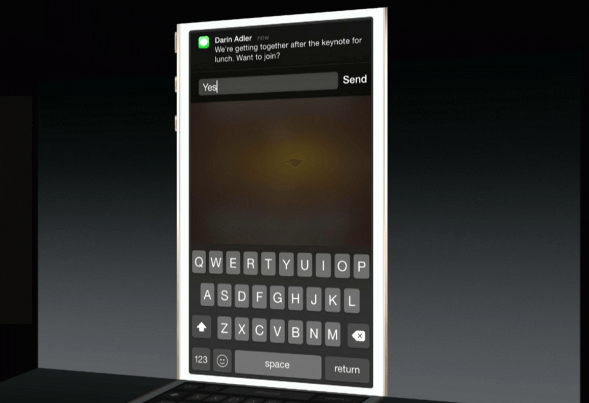 Continuity
Something that has the potential to be really useful - especially if you have a Mac running OS X Yosemite (also announced today) in addition to an iPad or iPhone - is the continuity concept introduced, as it allows you to move between devices more seamlessly. You can make and pick up calls, and send and receive text messages from your Mac in addition to your iPhone, so if your iPhone is somewhere else in the house when someone calls, it's not a big deal if you're behind the computer.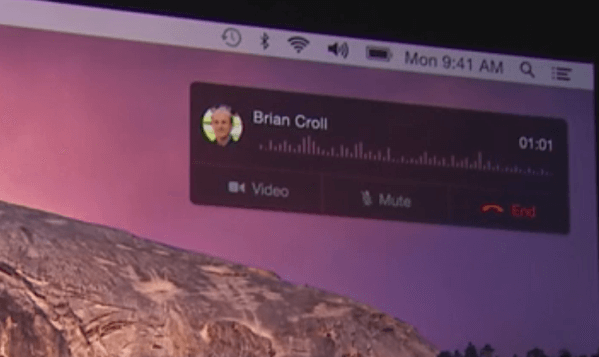 iCloud Drive
iCloud - Apple's online storage product - is currently more limited compared to what competitors such as Dropbox, Google Drive and Microsoft's OneDrive offer. With iOS 8 and OS X Yosemite, you can use iCloud Drive to store and files of your choosing. iCloud Drive will be fully integrated into iOS 8, allowing you to open documents from one app inside another compatible app, as well as letting you access and sync your files from an iOS device, Mac or Windows PC.
QuickType and third-party keyboards
iOS will be getting an improved on-screen keyboard. The new keyboard is meant to have smarter auto-complete suggestions, based on your typing history and the context of the text. Just as importantly, Apple are finally allowing third-party keyboards on iOS, paving the way for the likes of Swype and SwiftKey on your iPhone and iPad, bringing iOS in line with what Android currently offers.

iMessage
iMessage has been given extra features, some of which are similar to what is available through apps like WhatsApp or Snapchat. You can create group messages, and more easily share voice and video clips. You can also have self-destructing messages and temporary location sharing with friends. One of the nicest new features is the ability to remove yourself or other people from message threads.
Health and Healthkit
Healthkit acts as a portal, collating health data from all the tracking apps and health devices from third parties like Nike. The information collected can be seen and examined through the Health app.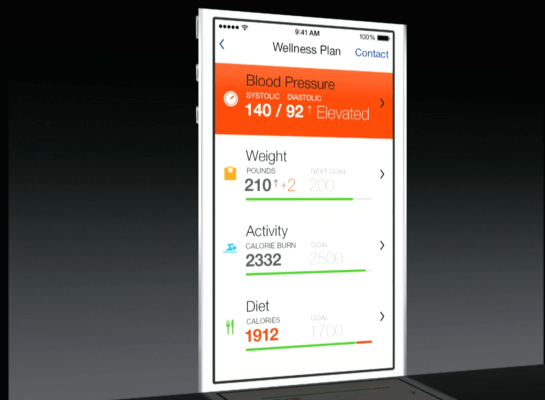 Homekit
HomeKit will allow you to use your iPhone or iPad to control devices such as lights or thermostats. You will be able to use Siri to control Homekit, so telling Siri something like "I'll be home soon" would turn on the lights and change room temperature in anticipation of your arrival. This will require having compatible hardware in the house, so this is something that will be more useful over time, rather than being of immediate benefit.
There were quite a few other features mentioned, so if you want to see a full rundown, check out Apple's keynote speech.
Is there anything you're particularly excited about for iOS or something you wish Apple would include? Let us know on Facebook, Twitter or Google+.