The world of smartphone technology is advancing in line with its price tags, however a breed of cheaper options have been working hard to establish their place in the market.
Smartphones towards the more premium end of the spectrum tend to offer super-fast processors, sharp high-res displays, and cameras that resemble purpose-built DSLRs more with every new model. Unsurprisingly, these high-tech features often come with a hefty bill that not everyone is able or willing to dish out for.
Who says you need to spend £500+ to get a high-quality, fancy-looking smartphone, though? We've been on the hunt for the best budget smartphones - ones which don't tug on the purse strings as tightly but still offer excellent features and design.
Phones aren't just used for ringing people anymore - we each value our device for different things so it's important to think about which features you'll need before you make your smartphone purchase. Here are a couple of factors you might want to consider:
Design
Are you after a slim and lightweight model? Or do you prefer a smartphone with a heavier body and more premium feel? These days appearances matter and the demand for expensive-looking smartphones - without the expensive price tags - is increasing. Thankfully, budget smartphone manufacturers have been listening and are starting to stray away from the traditional plastic body, towards fully-metal unibodies, fingerprint scanners and more subtle brand logos.
Battery
What good is a fancy smartphone if it doesn't last longer than a couple of hours? Battery size may be an important detail to consider for those who travel frequently without access to charging points, or for the devoted social media user who wants to keep up-to-date with their Facebook feed throughout the day. Generally speaking, the bigger the battery size, the longer the battery life, although factors such as processor efficiency, screen resolution, display type, and operating system can have a significant effect. Battery life is measured in milli-ampere hours (mAh) and indicates the amount of electric energy that a phone can store.
Display
If you're an avid Netflix user, or like to edit your photos using apps on your phone, screen size and resolution may be among your top priorities. Resolution is measured in pixels, but a bigger number doesn't necessarily mean better - the key is to compare the number of pixels the screen has with the size of the screen. The ideal resolution comes from a pixel density of around 300 pixels per inch (PPi).
Camera
For the budding photographer who doesn't want to splash out on a digital camera, the smartphone can be an apt alternative. Those with a photography habit may want to factor in how many megapixels (MP) the camera has, the size of those MP, the size of the camera's sensor, and other details such as aperture and autofocus settings. However, like screen resolution, a bigger number doesn't always mean better.
Storage
Whether you're a photo and text message hoarder, or someone who prefers keeping their inbox clear, phone storage can be an important feature to factor into your purchase. Many smartphones offer microSD Card Support (i.e. the opportunity to insert a second SIM card that provides more storage space, sometimes up to 256GB), but if you're not keen on paying extra and still want enough room for all of your selfies, it's worth hunting for a phone that already offers enough space for your needs.
The best budget smartphones
It might be battery life, storage or camera quality - whatever it is you need from a phone, you're bound to find a model with the full package if you do enough research.
To help narrow down the search for the perfect smartphone to suit your needs, we've compiled a list of the best eight! Here, we define "budget" as phones with price tags under £250.
Moto G5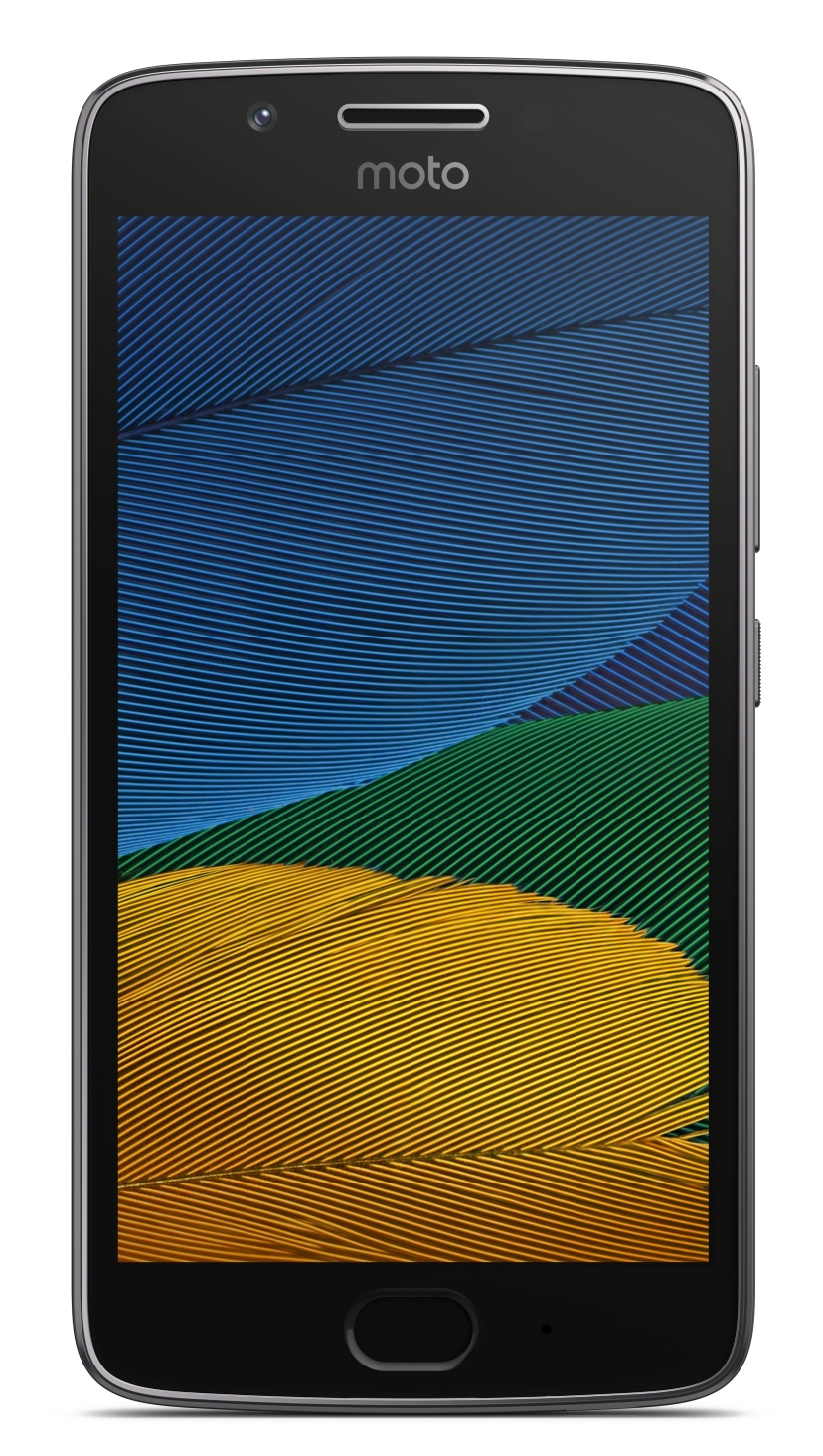 Specification:
Display: 5 inches
Battery life: 24 hours
Camera: 13MP rear / 5MP front
Storage: 16GB (up to 128GB microSD Card Support)
Operating system: Android 7.0 Nougat
Unlike previous Moto G models, the G5 bears a sleek aluminium body - an appearance that resembles a more premium-looking smartphone despite its lower price tag.
Much like iPhones and other pricier Android models, it features a reliable fingerprint sensor, a 13MP rear camera that's fitted with autofocus technology and a wide-angle lens, and a 5MP front camera that's great for selfies.
The G5's 5-inch screen is smaller than its predecessor's (the Moto G4, whose screen is half an inch larger), however it still offers a notably sharp display with the choice of two colour modes - Standard (where colours are realistic) or Vibrant (where colours and saturation are enhanced).
It's worth noting that the G5 does not feature NFC (Near Field Communication) technology. This tech allows data to be passed from a smartphone to another electronic device using apps such as Android Pay. Due to the absence of NFC, shoppers with a penchant for contactless payments won't have any luck using this phone on their retail adventures.
Huawei P8 Lite (2017)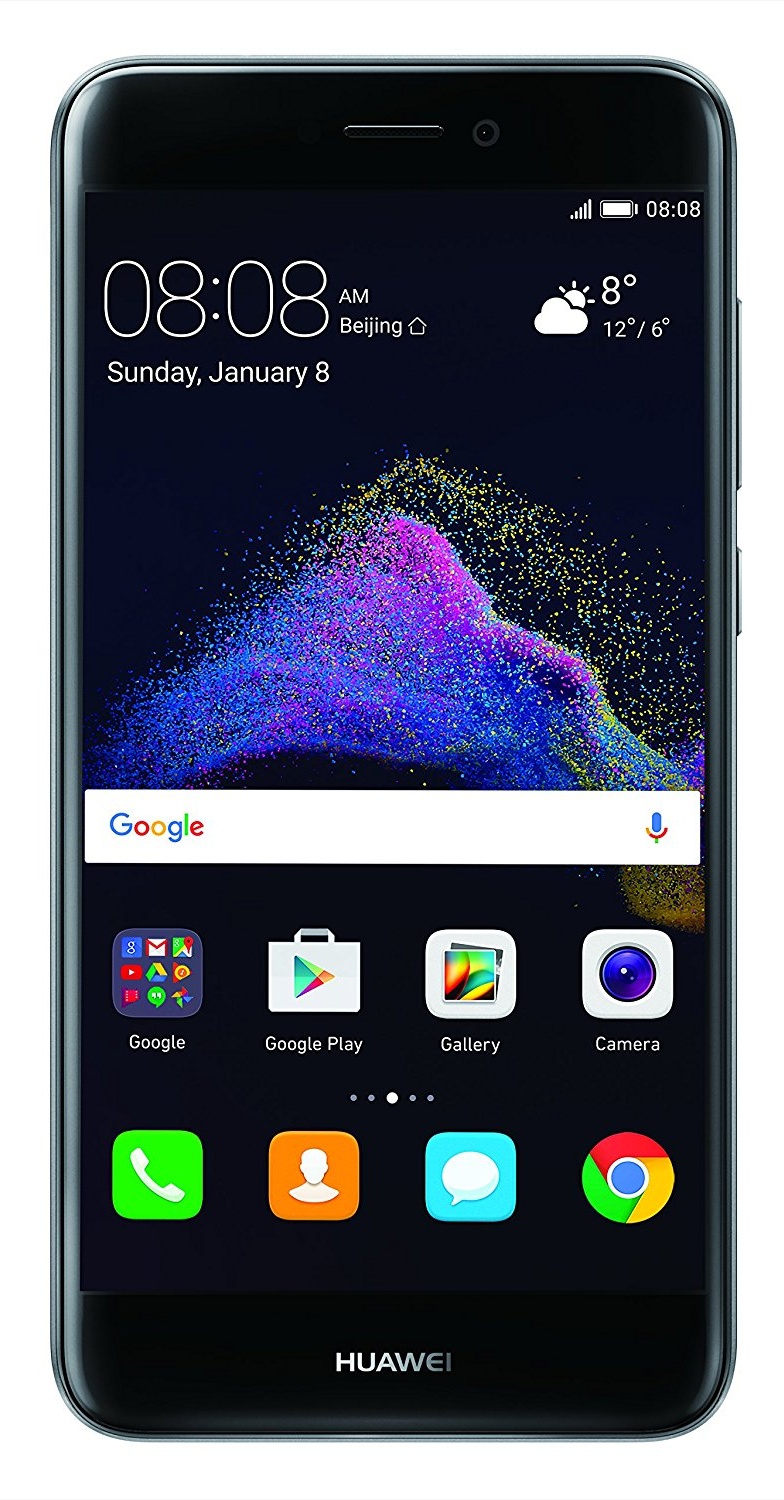 Specification:
Display: 5.2 inches
Battery life: 21 hours talktime
Camera: 12MP rear / 8MP front
Storage: 16GB (up to 256GB microSD Card Support)
Operating system: Android 7.0 Nougat
The release of the P8 Lite this year demonstrates Huawei's ability to consistently produce good quality smartphones at lower prices. Reviewers compare the P8 Lite's appearance and feel to the iPhone, and highlight the rounded edges and sleek black finish.
However, they also pick up on its plastic frame and lack of oleophobic coating on the glass (an oil-repellent coating that helps prevent fingerprints). These features may remind users of the P8 Lite's budget value.
The full HD display is impressive with a maximum screen brightness that beats the likes of the iPhone 7 and Samsung Galaxy S8. Users should be able to see the screen comfortably in direct sunlight.
The fingerprint scanner on the rear of the phone seems reliable and quick, and the option of dual-SIM support may appeal to those who have separate SIM cards for personal and business use. Alternatively, you can insert a microSIM card to expand the P8 Lite's limited internal storage space by up to 256GB.
Camera quality is good and includes an autofocus feature, however reviewers have pointed out the absence of optical image stabilisation - the camera can lock onto subjects quickly but is prone to shaking. This can result in the occasional blurry image. There are various other camera settings though, including slow-motion, panorama and document scanning.
Wileyfox Swift 2 Plus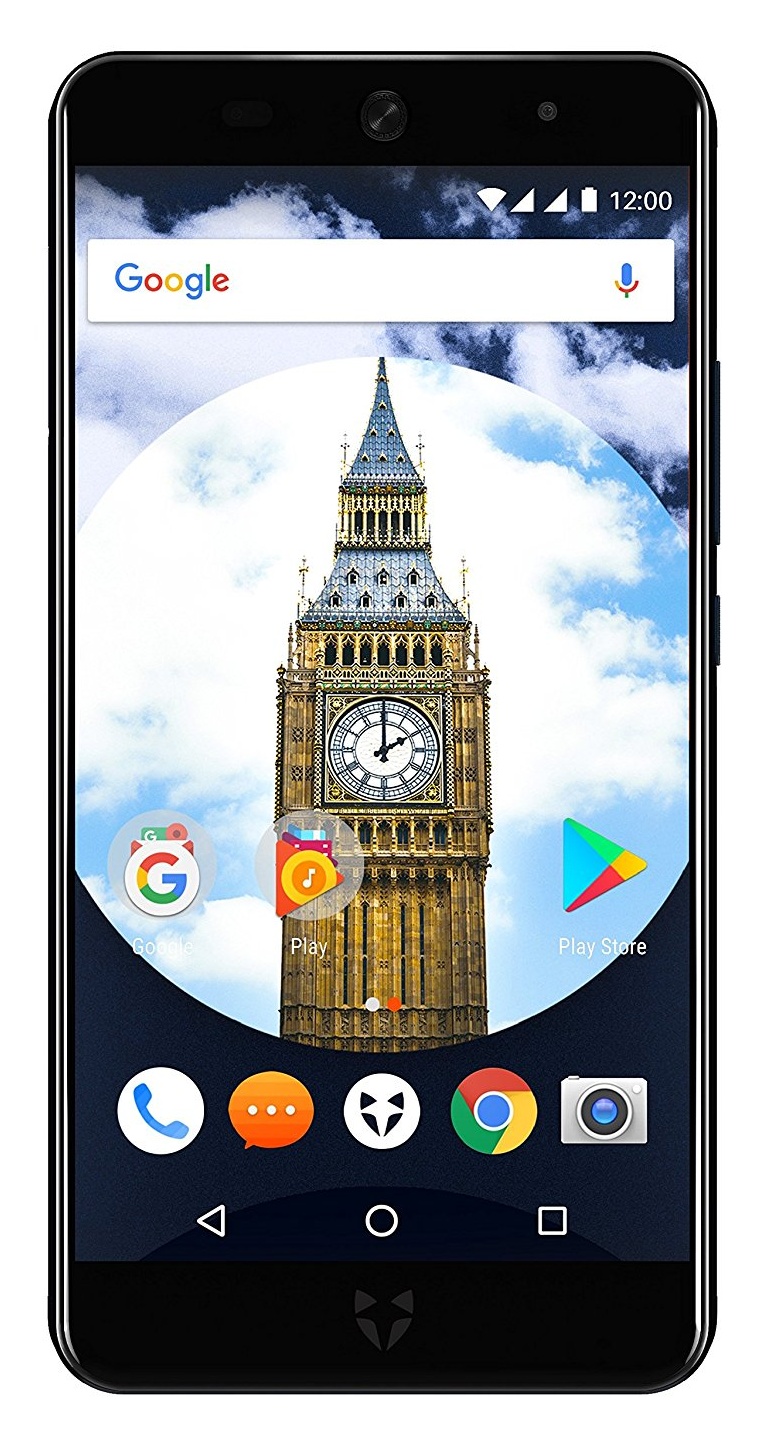 Specification:
Display: 5 inches
Battery life: 4.33 hours talktime
Camera: 16MP rear / 8MP front
Storage: 32GB (up to 64GB microSD Card Support)
Operating system: Android 7.1.2 Nougat
The Swift 2 Plus boasts a bright screen, reliable rear fingerprint scanner and Quick Charge 3.0 that speeds up charging time by up to 75% - reviewers note that it can be fully charged from empty in just under an hour and a half.
However, one of the model's leading features is its sleek and premium-looking design. Unlike many other budget smartphones - whose manufacturers still believe that plastic is fantastic - the Swift 2 Plus has swapped in aviation-grade aluminium and curved edges.
TechAdvisor labels this model as "one of the best-looking phones you'll find in the budget bracket".
At 5 inches the screen is large enough for Netflix binges, but the lower resolution (720p) means that images aren't as sharp as those seen on more high-end smartphones.
The Swift 2 Plus beats most other budget smartphones with its 16MP rear camera, and reviews follow a fairly positive theme regarding photo quality. However, they do pick up on the decline in image quality when shooting in low light (photos can appear grainy), and note the absence of High Dynamic Range - a feature which tries to balance out exposure and highlights to create a photo that more closely resembles what the human eyes see.
Honor 6A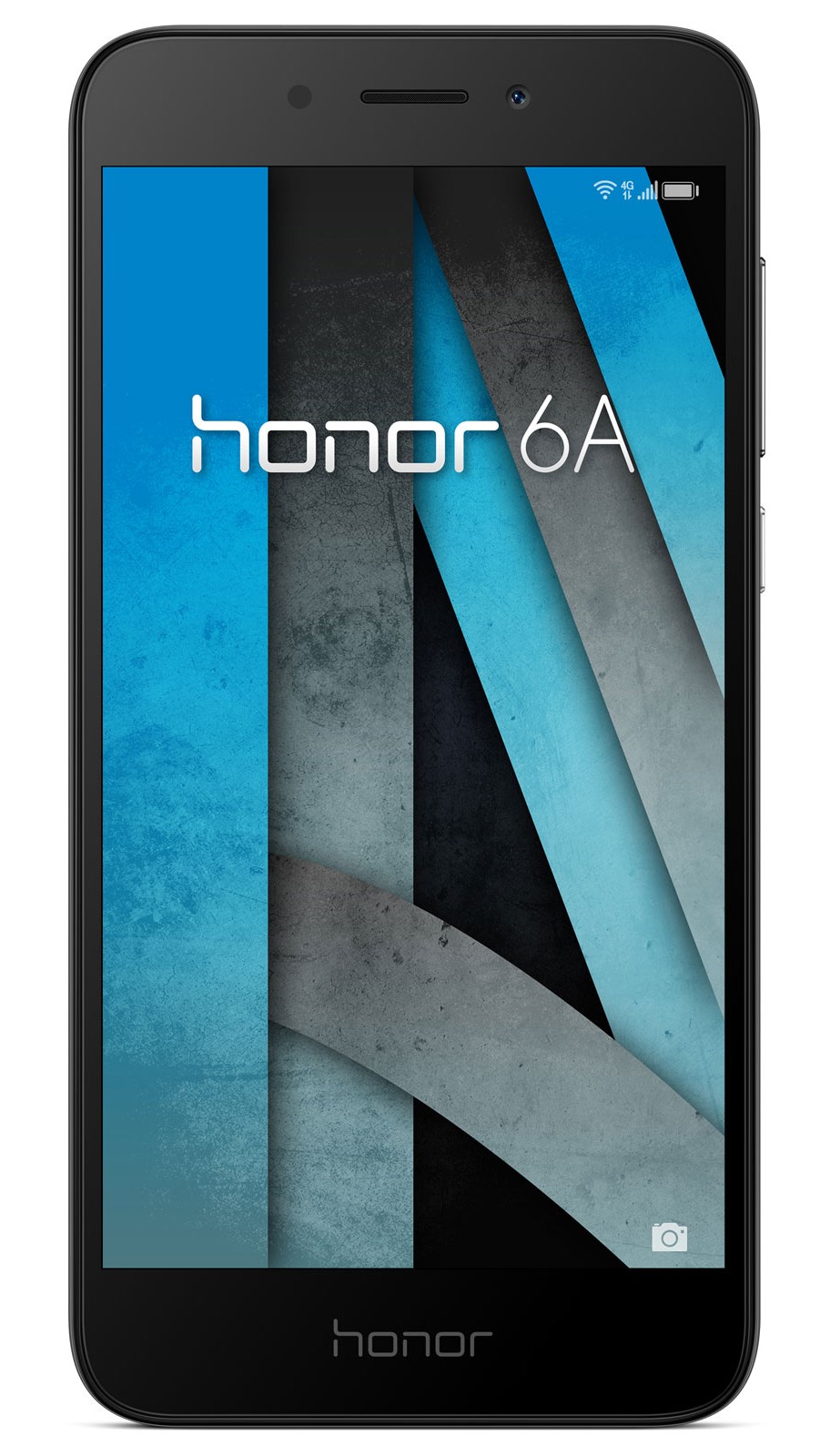 Specification:
Display: 5 inches
Battery life:  23 hours talktime
Camera: 13MP rear / 5MP front
Storage: 16GB (up to 128GB microSD Card Support)
Operating system: Android 7.0 Nougat
This lightweight smartphone has been praised for feeling comfortable in the hand, with its sleek metal body and 143g weight. Despite its low resolution (720p), the display is sharp and bright albeit not up to iPhone standards.
The 6A has also been commended for its big battery - at 3,020mAh, it's unlikely that you'll need to put it on charge more than once a day (with moderate use).
Reviewers don't heap praise or criticism on the 6A's camera quality, but it includes some useful features like phase detection autofocus (where the camera analyses the light that comes into the lens in order to focus on a subject), face detection and ultra snapshot - this feature allows the user to take a shot of something quickly (great for those unmissable dog-balancing-food-on-his-head moments).
Disappointingly, the Honor 6A lacks a fingerprint scanner and NFC.
Lenovo P2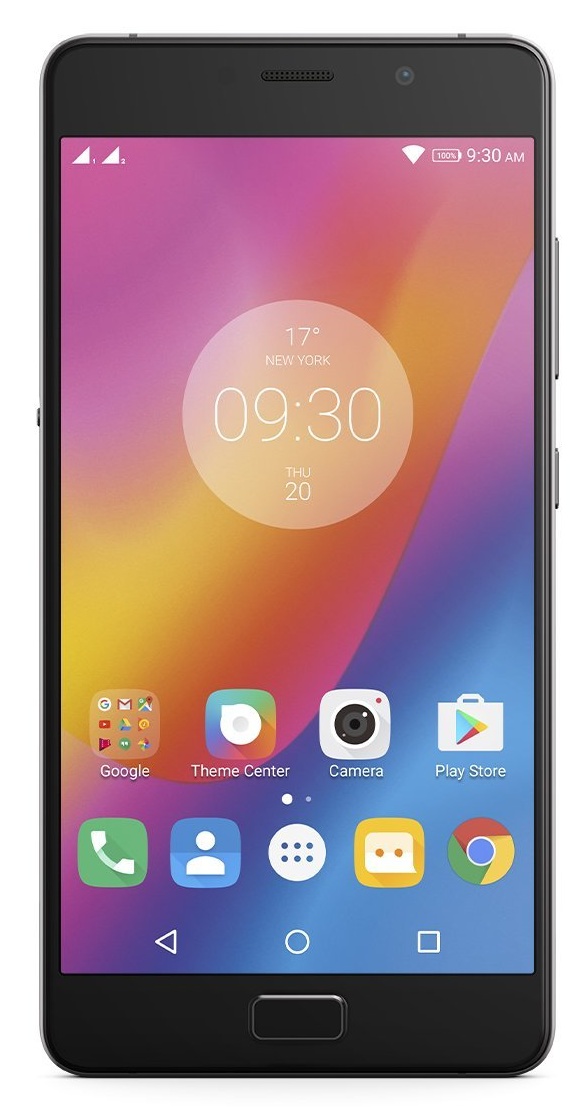 Specification:
Display: 5.5 inches
Battery life: 78.69 hours talktime
Camera: 13MP rear / 5MP front
Storage: 32GB, 64GB (up to 128GB microSD Card Support)
Operating system: Android 6.0 Marshmallow
The Lenovo P2's standout feature is undoubtedly its enormous battery life - at 5,100mAh, you can chat away for almost 80 hours without having to worry about your phone dying. Reviews claim that it lasts around two and a half days (with medium to heavy usage) before the need to recharge.
The P2's fully metal body gives it a premium look and feel and, despite its big battery, the model has a slim design. With a weight of 177g, however, it is notably heavier than most other budget smartphones on the market.
A more unique feature of the Lenovo P2 is its Ultimate Power Saver mode. Like the iPhone and its Silent switch on the side of the body, this power saving mode on the P2 is activated by flicking a similar-looking button. While activated, the user can send SMS messages, make calls, and access contacts and some simple apps (like calculator and calendar), but access to most other apps and features is disabled. When this mode is activated the phone can last around 100 hours before needing to be charged.
The P2's camera isn't one of its finest features, with reviewers noting its struggles with close-up and low-light shots. However, it can still capture excellent landscape scenes and is good at noise reduction when photos are taken in natural light.
Samsung Galaxy J5 (2017)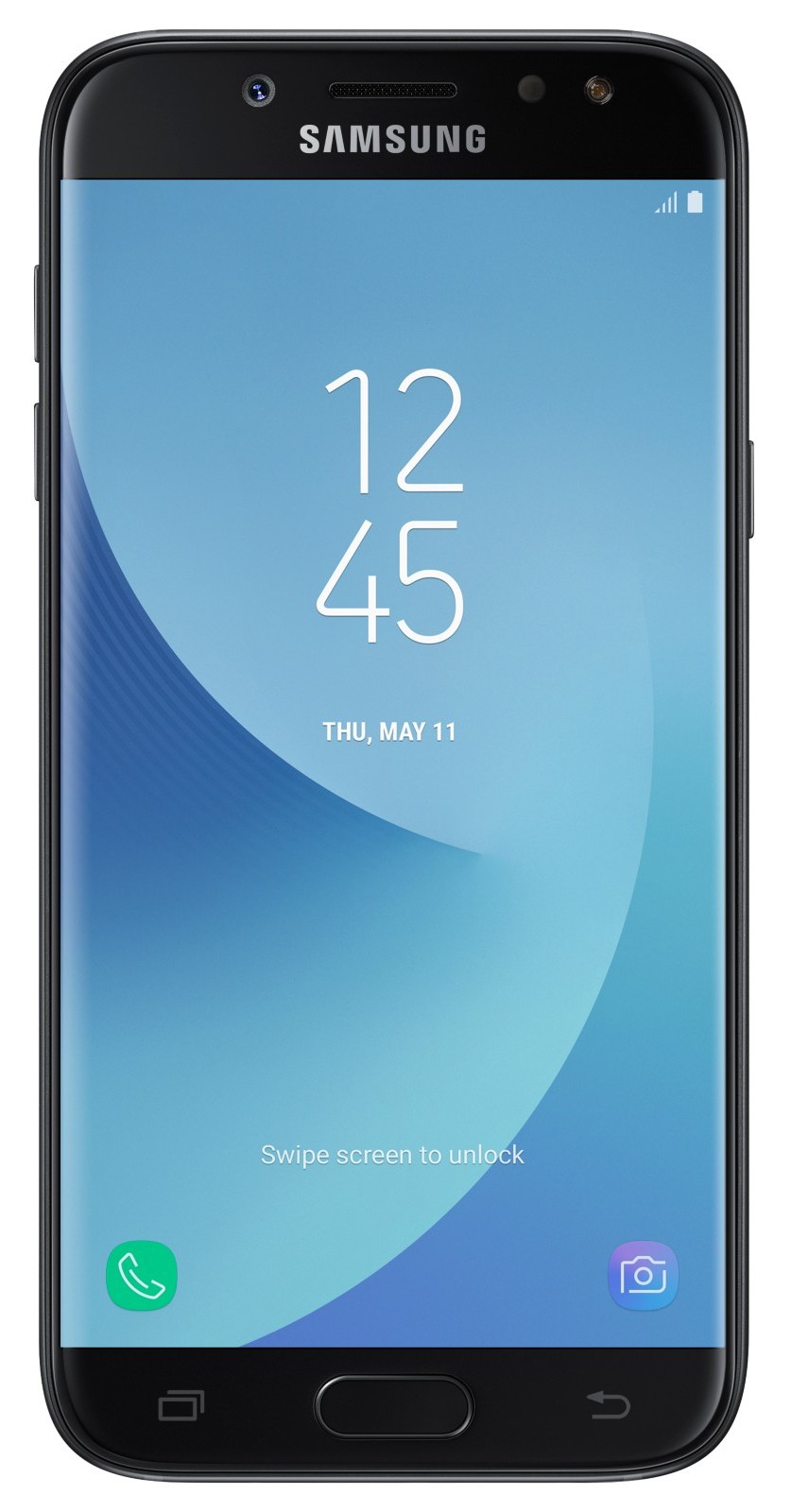 Specification:
Display: 5.2 inches
Battery life: 21 hours talktime
Camera: 13MP rear / 13MP front
Storage: 16GB (up to 256GB microSD Card Support)
Operating system: Android 7.0 Nougat
Unlike its immediate predecessor - the Galaxy J5 (2016) - this model dons an all-metal design and fairly reliable fingerprint scanner. The rear camera sits flat on the body of the phone, reducing the risk of scratches on the lens.
A niggle that some reviewers have mentioned is the screen's low resolution - pixelation is sometimes visible, especially when reading text. The screen is bright however, and normally OK to use under direct sunlight.
The camera on the Galaxy J5 (2017) has been criticised for performing a little slower than previous Galaxy models - it takes longer to load up and to focus on subjects, meaning that photos can come out blurry if taken in a rush.
The rear camera does have a High Dynamic Range (HDR) setting, but reviewers note that overexposure and highlight 'burning' (i.e. areas turning out white) can still be an issue, especially when taking video.
The front camera is better than the average budget smartphone, though - it has the capacity to capture large amounts of detail and can still take good quality images in low lighting.
The Galaxy J5 is one of the best budget smartphones for battery life, with a battery of 3,000mAh. With moderate use it should last at least a day before needing a charge.
Vodafone Smart N8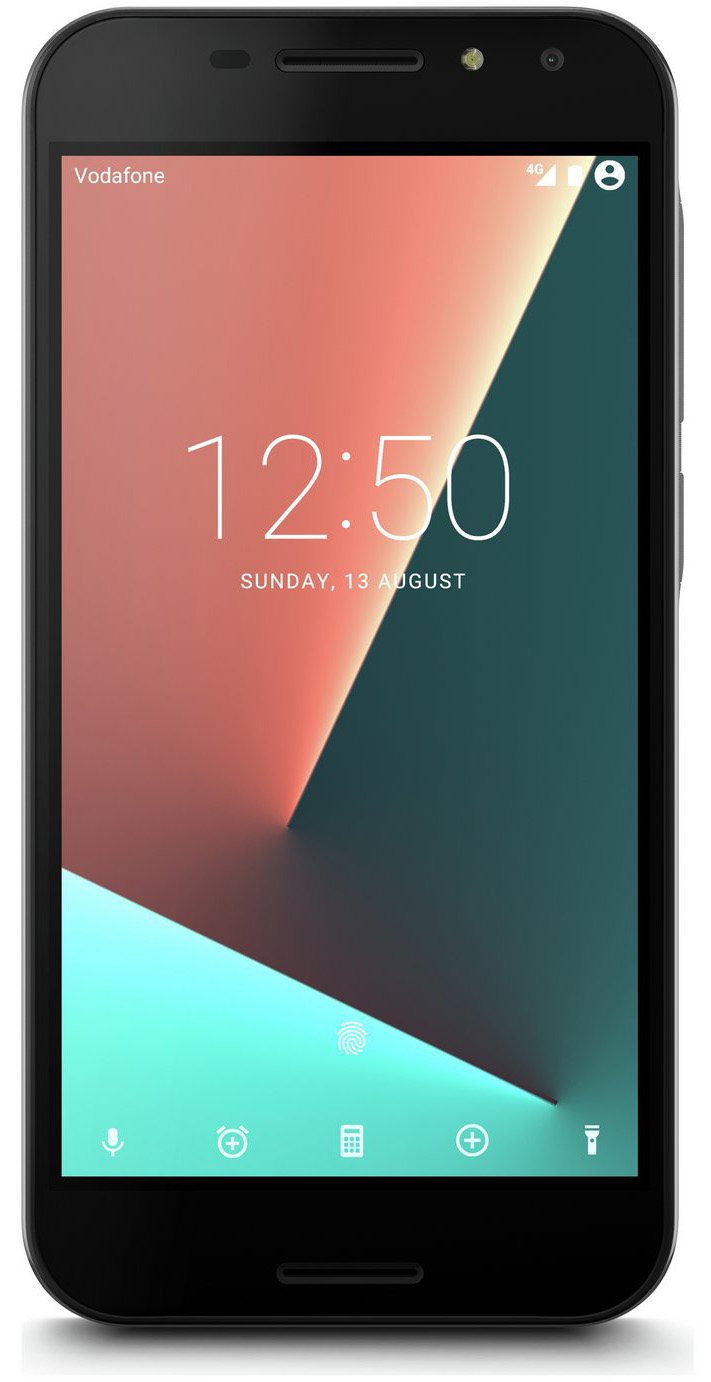 Specification:
Display: 5 inches
Battery life: 11 hours talktime
Camera: 13MP rear / 5MP front
Storage: 16GB (up to 32GB microSD Card Support)
Operating system: Android 7.0 Nougat
With just £10 difference between the Smart N8 and its predecessor's original price (the Smart Prime 7, first sold for £75) one wouldn't expect a massive improvement in features or quality.
However, there are a couple of notable differences between the two models, one being design. If you're looking for a lighter phone you will want to opt for the Prime 7 over the N8 with a weight of just 128g compared to 151g.
The N8 has a thicker body but houses a battery that's a little smaller - the N8 battery is 2,400mAh compared to 2,540mAh in the Prime 7.
One of the major improvements Vodafone have made for the N8 is its camera quality. Resolution has been boosted from 8MP to a whopping 13MP, and it manages to capture a great amount of detail. There's also an exciting selection of modes to choose from, including 360 panorama and time-lapse.
The Smart N8 has also been hailed for its reliable fingerprint scanner and presence of NFC - features not always found on phones with a price tag as low as the N8's. While a plastic frame can make a phone feel a little cheap, the N8 is still solid and sturdy with Recombu noting its "ruggedness factor" and ability to ward off scratches and scuffs.
The display is bright and legible in sunlight but reviewers have highlighted that the N8's colours are more cool-toned and lack vibrancy compared to other smartphones.
Moto E4 Plus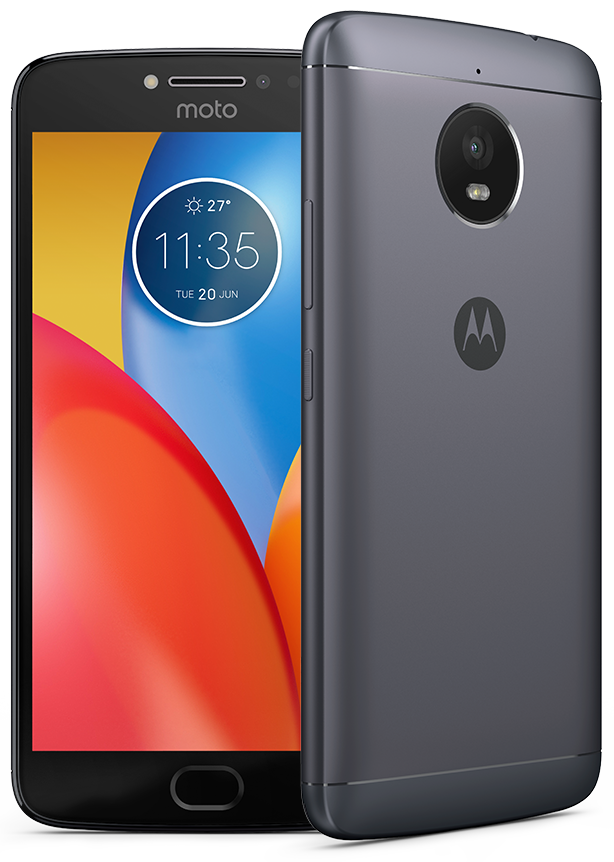 Specification:
Display: 5.5 inches
Battery life: 22 hours talktime
Camera: 13MP rear / 5MP front
Storage: 16GB (up to 128GB microSD Card Support)
Operating system: Android 7.1.1 Nougat
The Moto E4 Plus has been added to the list of budget smartphones with impressive battery power. At 5,000mAh, tests have shown that it can last up to two days (with moderate use) before the need to recharge.
This bigger battery results in a bulkier design, but it is by no means unpleasant. In contrast to the E4's plastic body, the E4 Plus is entirely metal and offers a sleeker, more high-end appearance.
Considering that the E4 Plus screen is half an inch larger but the same amount of pixels as its predecessor, the resolution of its screen is less impressive - pixels are more noticeable - but it is still more than satisfactory for a smartphone in this price bracket.
The fingerprint sensor appears to be reliable and quick, and camera quality is generally good. However, reviewers have noted that photos taken by the E4 Plus are sometimes subject to overexposure.
Performance can sometimes be slow, such as when launching or quitting apps, so keen gamers may want to opt for a smartphone with a faster processor. You can increase storage space on the E4 Plus by up to 128GB using an external microSD card, however storing apps and other features on this card may slow down phone performance further.
The best budget smartphones - which one would you pick?
Whether you treasure the camera quality, battery life or overall design, you're bound to find a smartphone with everything you need that doesn't make your bank account suffer.
If battery life is your priority, the Lenovo P2 will be the most impressive option with its 5,100mAh battery pack. The Moto E4 Plus, Honor 6A, Huawei P8 Lite (2017) and Samsung Galaxy J5 (2017) are decent runners up with battery sizes of 3,000mAh and over - these will give you at least a day of moderate use in a single charge.
We can't expect the world from the camera of a budget smartphone, but reviewers have praised the photo quality of the Vodafone Smart N8. For detailed and high-quality selfies, the Samsung Galaxy J5 (2017) may also be a good option.
More and more manufacturers are ditching the cheaper plastic frame for a sleeker, premium-looking metal body. Budget smartphones with particularly pleasing designs include the Moto G5, Huawei P8 Lite (2017), Wileyfox Swift 2 Plus and Lenovo P2.
We hope you've found our Best Budget Smartphones guide helpful. Once you've picked your favourite, click on the link below the phone to see a comparison of all the best deals available for that handset.